Exploring Portland's Pearl District
I love love love the holiday season!
During our trip to Portland visiting Chip's family two years ago, I had my heart on seeing two places: Voodoo Doughnut and Powell's Books.
After lunch one afternoon, Chip's mom and step-dad dropped us off at Powell's Books in the Pearl District of Portland for a couple of hours. I had known about this bookstore since the early 2000s (after coming across a USA Today article), and wanted to see for myself what a "Super" bookstore looked like inside.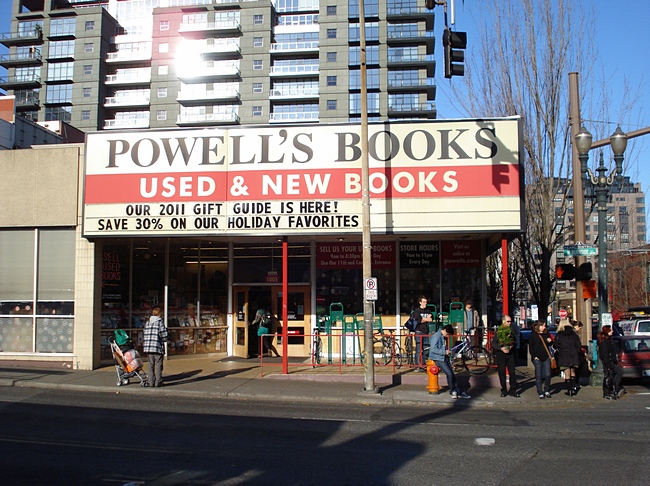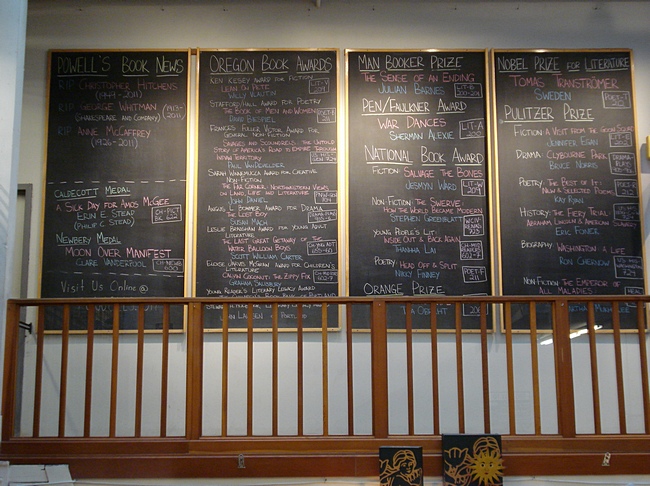 Award-winning books listed on chalkboards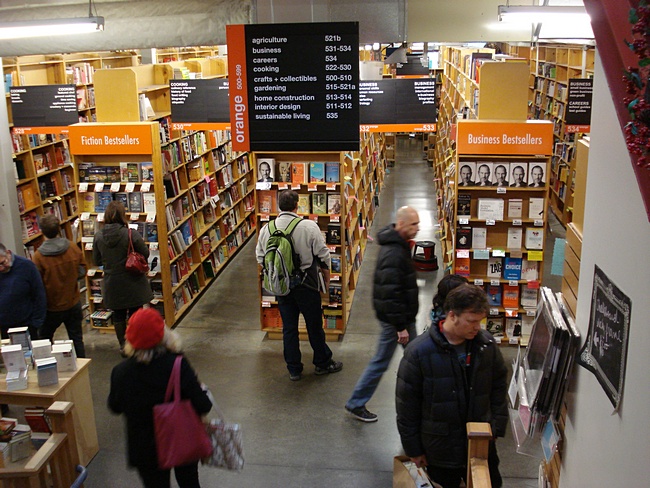 We were there during the holiday season, so you can imagine how many people were shopping for gifts
I somehow found some quiet areas…


I spotted this hilarious poster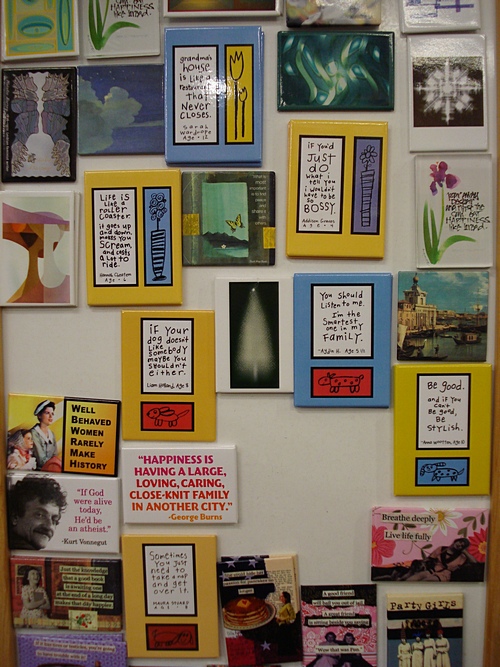 Being that I'm a magnet collector, I couldn't resist reading through most of these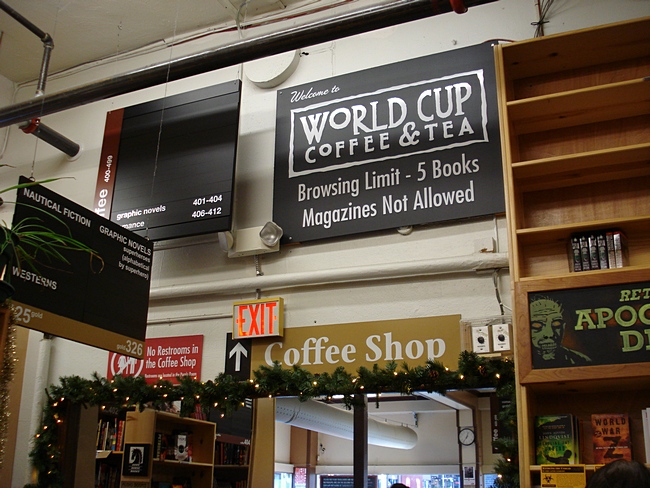 Oh wow, they have a snack bar too!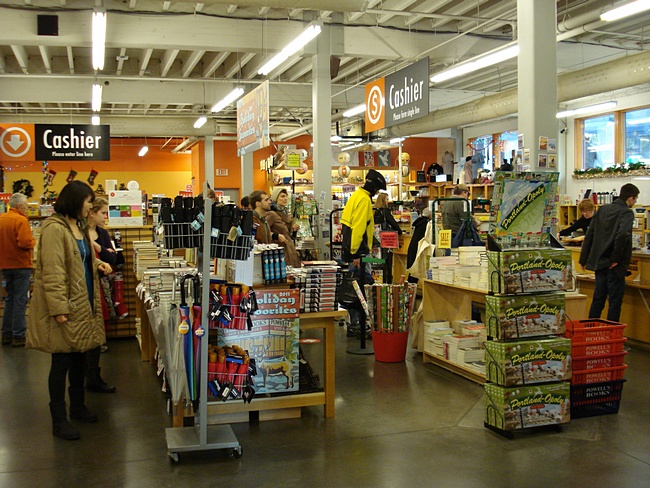 Just before we left to go exploring on foot
Powell's Books is less like a bookstore and moreso a library. I got the feeling people enjoyed staying there for hours on end.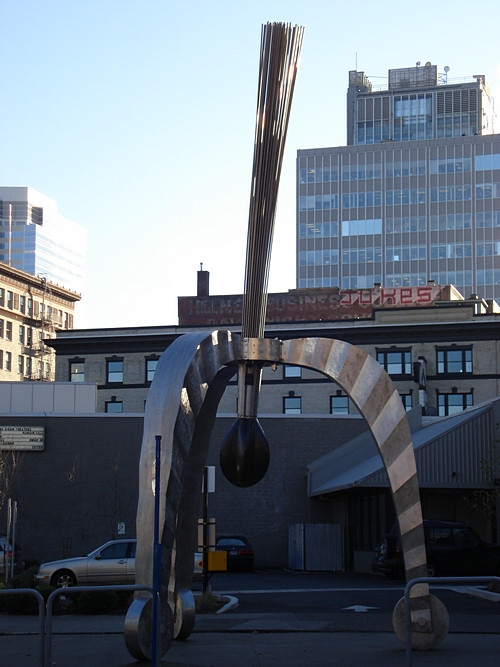 Directly across the street (on W Burnside Street)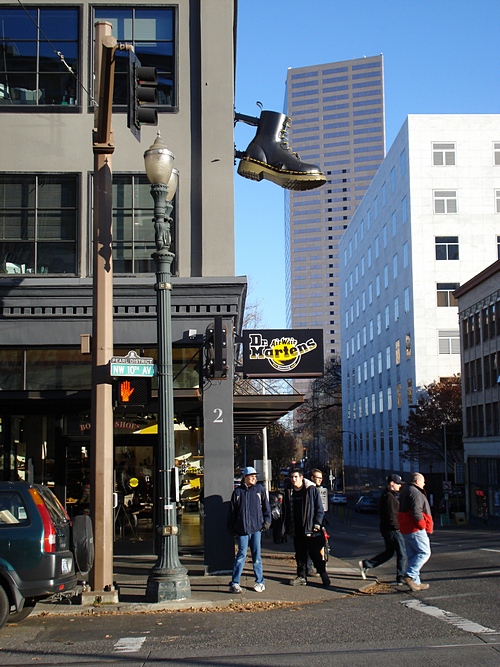 Doc Martens must be popular footwear :p
While I love warmth (did I mention it was 45 degrees that afternoon…and that I'm most comfortable when it's mid-70 degree weather?), I like going over my options at bakeries more, LOL.  I pretty much dragged Chip to Pearl Bakery a couple blocks away (I don't think he minded as much since he prefers cooler temps, and the heater inside Powell's Books would've wore on him).
Mmmm, all their lovely desserts…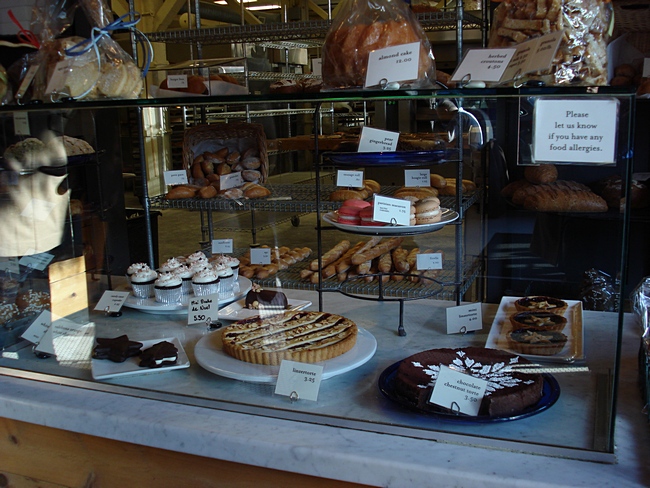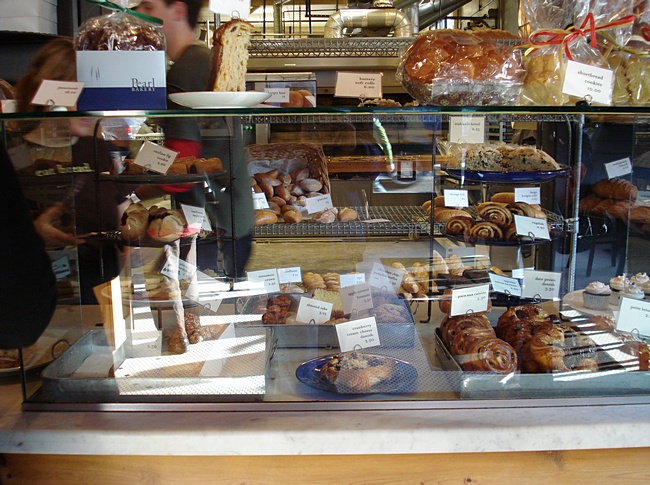 Omigosh, look at their bread selection!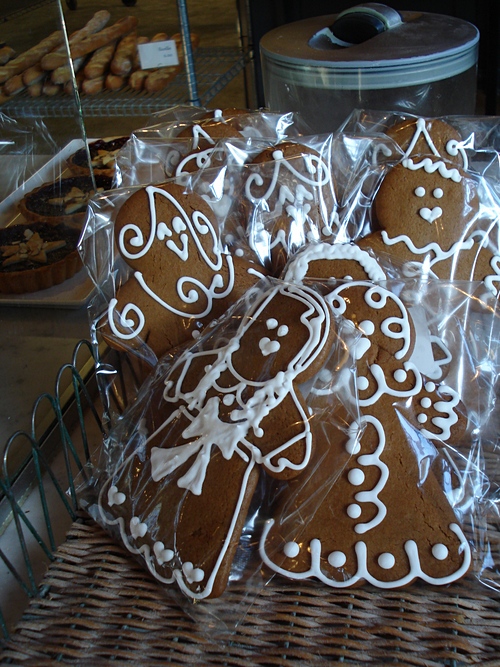 Oh my, beautifully-decorated gingerbreads!


Awww, holiday decorations (made with baked dough) on display


We ordered a slice of their Panettone
Verdict: Rialto-brand Panettone is still my fave
Chip suggested we walk to a nearby park, North Park Blocks.  Once there, he sat down on a bench, while I snapped pics of the huuuuge elephant statue (I *knew* once I sat down, I'd be mind-numbingly cold).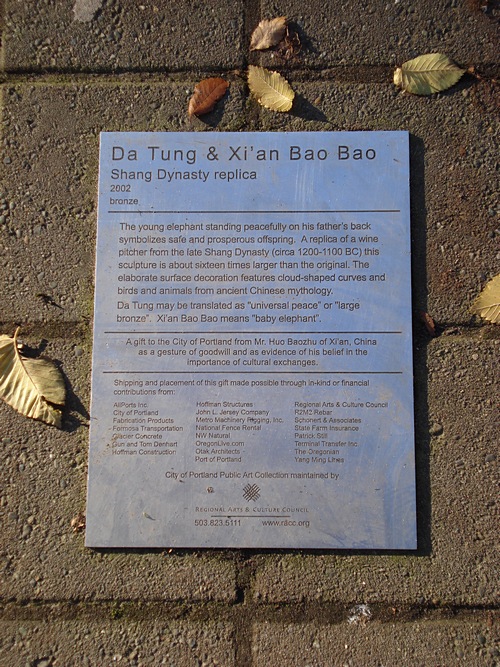 I sat down with Chipster for maybe 15 minutes before realizing that "Mind over Matter" mantra was absolute crap. :p  It was hella cold and me thinkin' warm thoughts wasn't going to change that.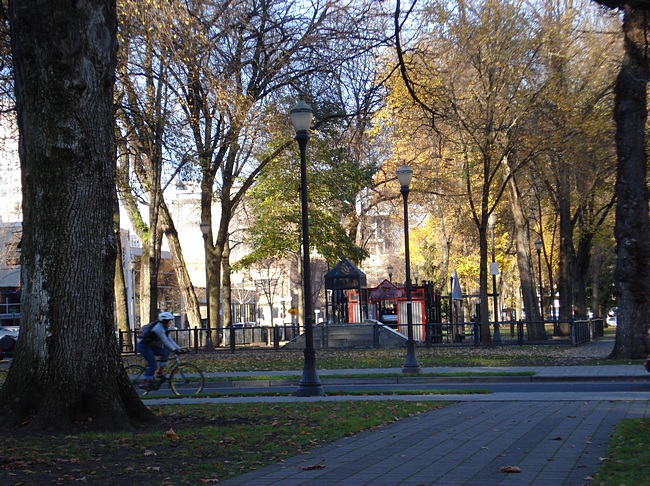 Oh lookie, a bicyclist!
(Guess which city was America's Best Bike City last year? :p)
After Chip's parents picked us up, I was in for another treat 'cause we headed directly to Voodoo Doughnut.
Keep Portland Weird:
Four years ago (2009):
Five years ago (2008):
« « USS Oklahoma Memorial
|
Portland Holiday Fun » »