Lovin' Tampa
I've procrastinated long enough in posting about Tampa, where Chip and I are now living. We came out during the summer, and Tampa is a lot like San Diego, where I grew up.
Our first digs was a condo in the South Howard area.  It's pretty much Party Central on the weekends.  South Howard has a ton of bars, restaurants, and a bunch of foot traffic on Friday and Saturday evenings.  If I had to guess, the "Cab Stand Here" sign is great for partygoers who may wanna bring the party elsewhere after boozin' it up first. :p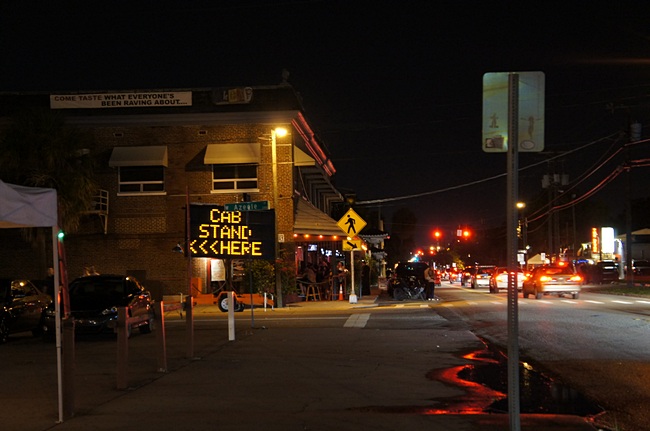 The three bars along my leisurely stroll…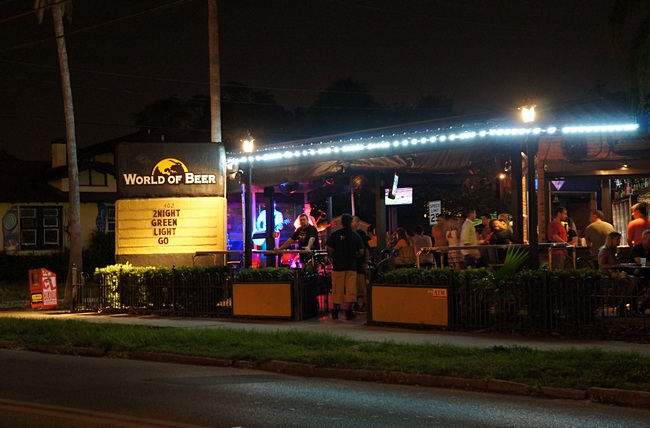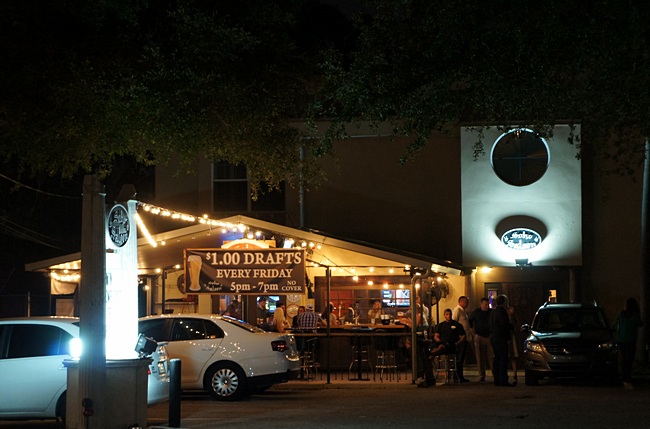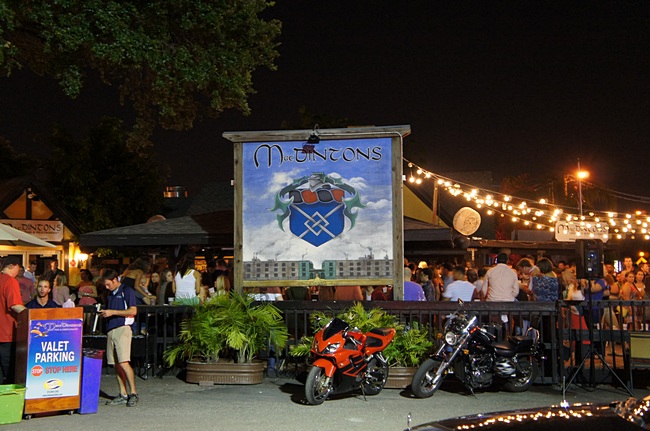 MacDinton's is always packed like this on Friday and Saturday nights
For me, the best part about living in SoHo (short for "South Howard") is the grocery store was only a short walk.  Drivers can park on the 2nd level in the adjacent parking garage, then take the escalator down into Publix.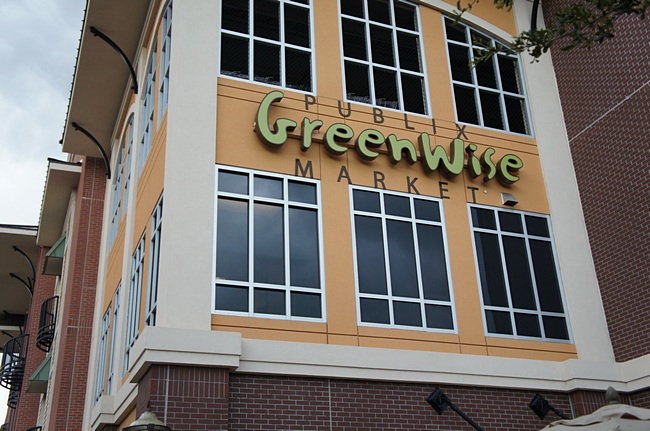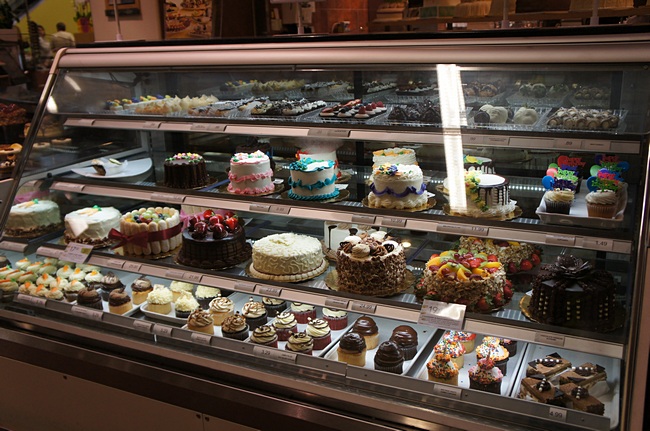 Their dessert display case…yum!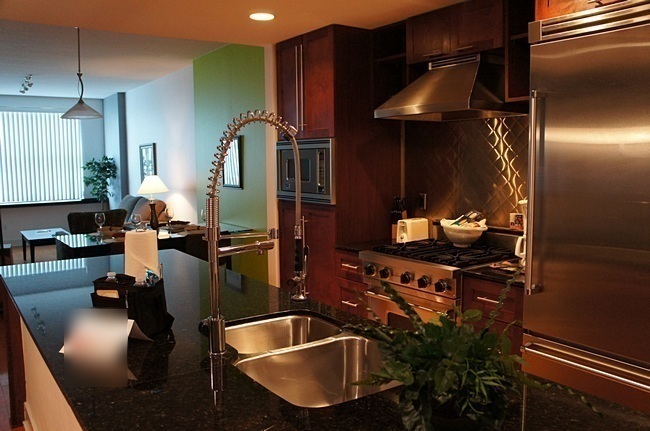 Our current digs
This is truly my dream kitchen: big island; gas stove; large, deep sinks with a pull-down sprayer
On our 2nd day here in Tampa, I suggested we eat lunch at a park with a view of the water.  I knew beforehand there was a Wawa in Tampa since I had looked up all our fave fast foods before coming out. Besides the food, ordering is super cool 'cause you use a computer terminal to place your order. I got hooked on their yummy Gobbler sandwiches during our visit to Chip's BFF (in the mid-Atlantic) last year.
Here's Chip placing his order first so I can shoot this video clip…
We ended up at this park with our sammiches…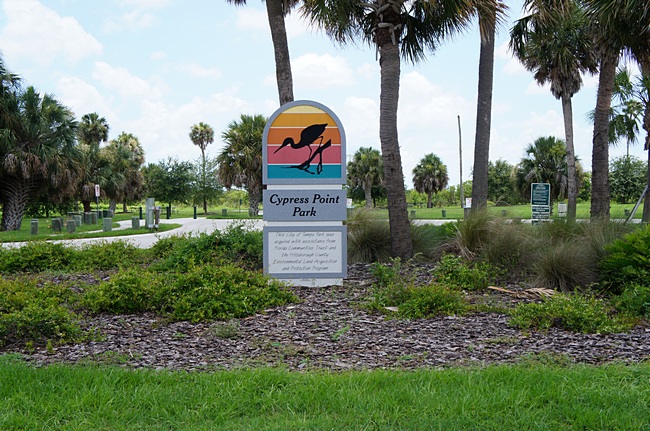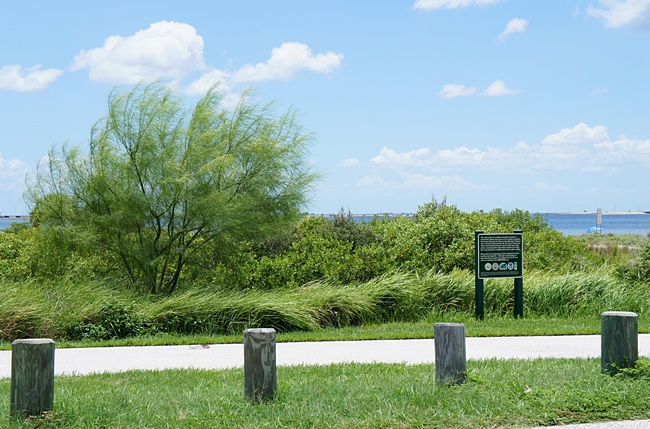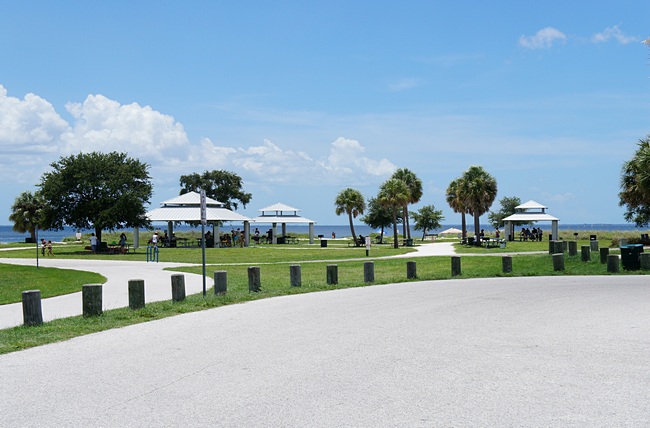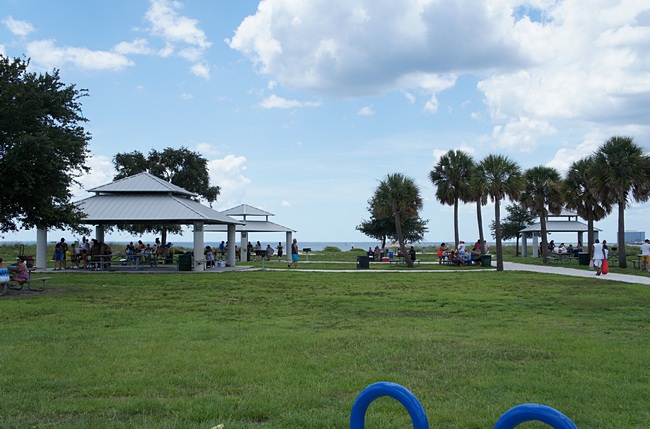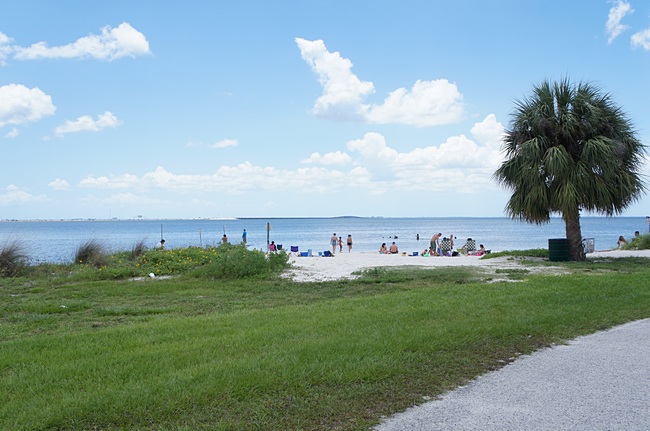 One of our favorite places, which happens to be where we regularly jog/walk is Bayshore Boulevard. We normally park in the small dirt parking lot where Bayshore meets Bay-to-Bay Boulevard. The entire stretch is a little over 4 1/4 miles (I prefer the northern end closer to downtown). Early on, I used to drag Chip out during daybreak since it was cooler and less humid…


Such a gorgeous way to start your day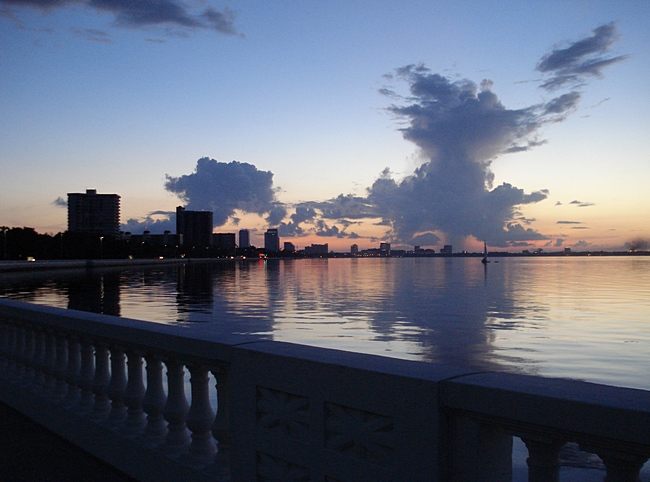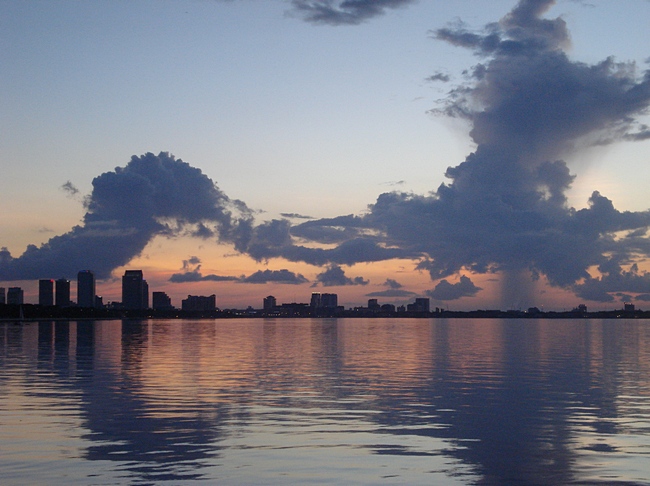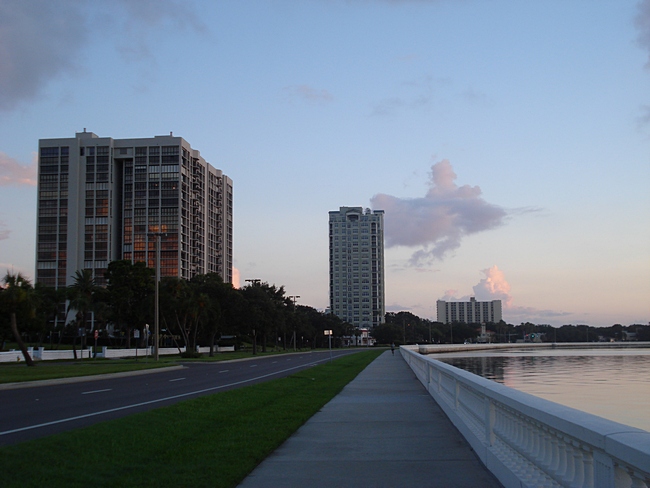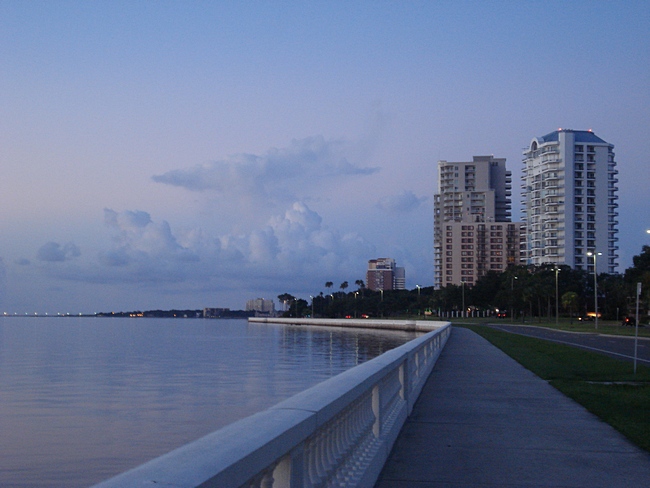 Then Chip insisted we go during the evenings instead (he's soooo not a "before sunrise" person :p ).  We've gone as late as 9:30pm before, but typically the 8pm hour is our norm.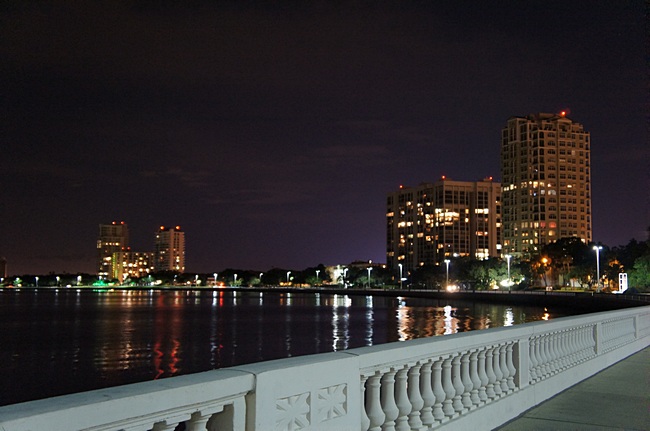 And now that cooler Fall temps have arrived (just last week, in fact), we try to go before dinnertime…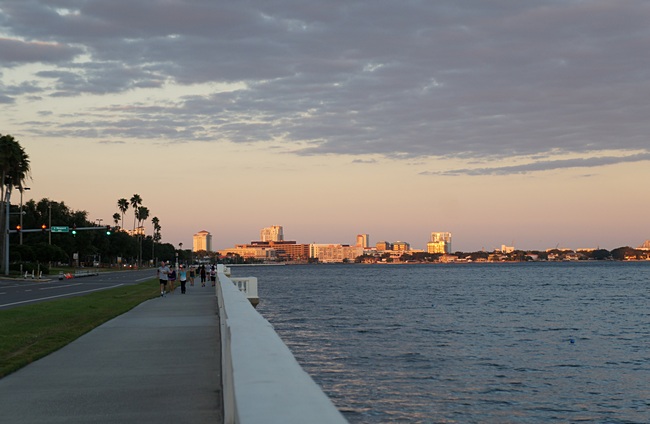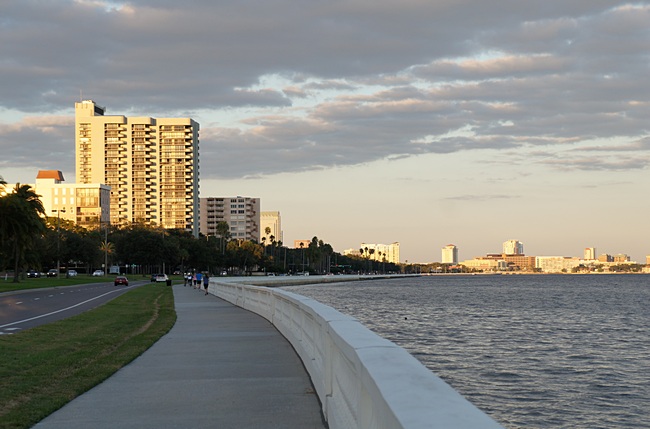 I don't think I need to say it, but I will anyway… Tampa absofrickenlutely rocks!
You may also enjoy:
Five years ago (2008):
« « Pumpkin Ginger Cupcakes
|
Blueberry Muffins » »