World War II Memorial
The recent government shutdown has spawned the closures of all the national parks.  For two days in a row, groups of WWII veterans (sponsored by the Honor Flight Network) removed barricades so they can view this comely memorial in Washington D.C.
Now's a good time as any to share the photos I had taken a little over a year ago when Chip and I visited.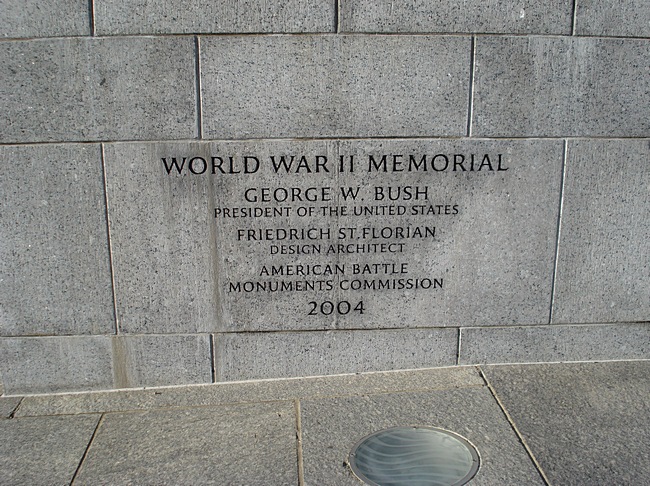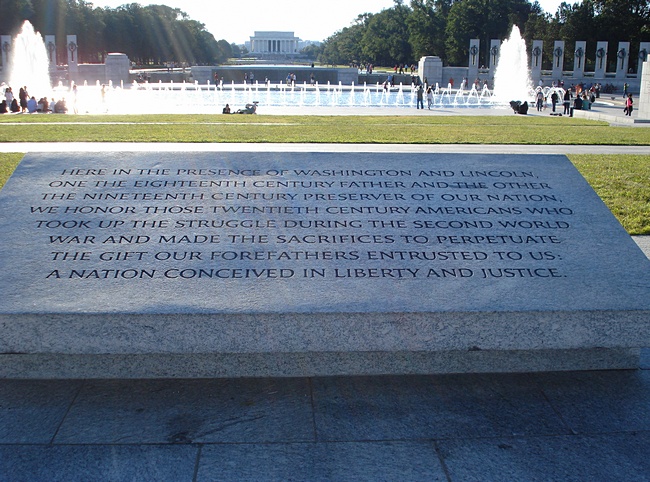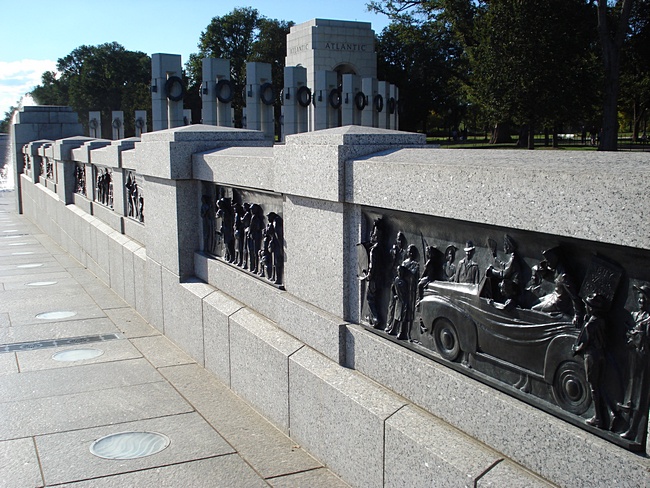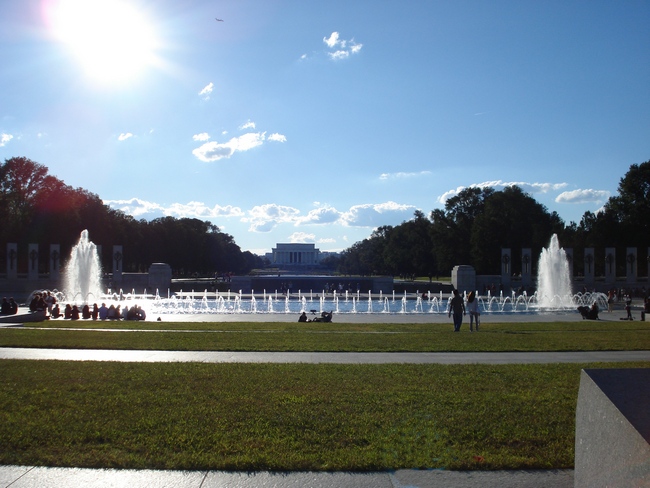 The Lincoln Memorial is in the background (these two memorials are separated by the 2,029′ long x 167′ wide Reflecting Pool)
Flags near the entrance…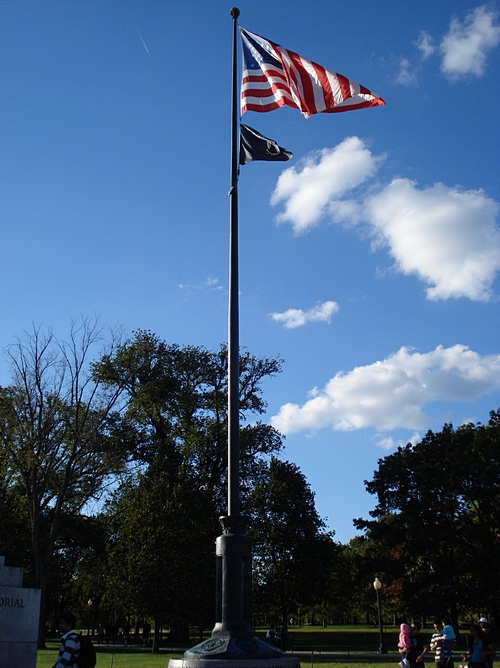 The American flag and POW/MIA flag
Some of the quotes inscribed on the granite walls…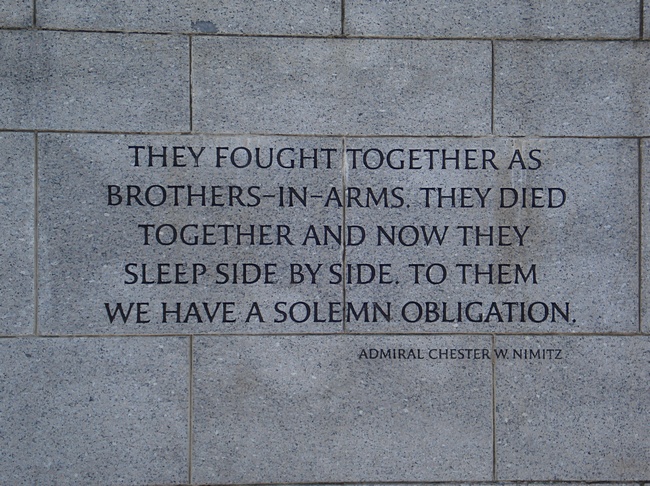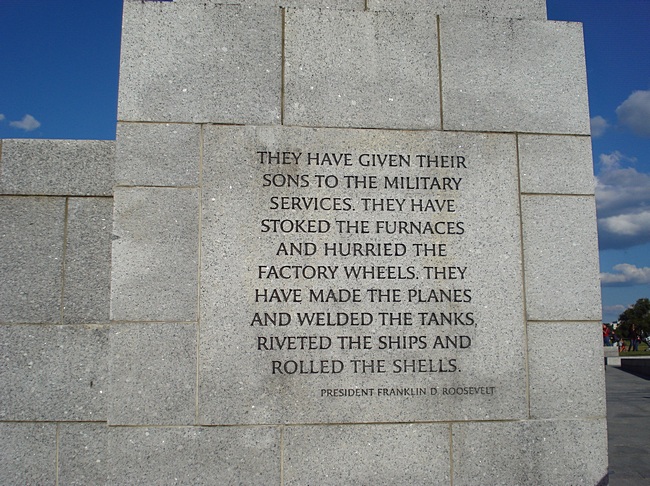 The "Atlantic" triumphal arch and surrounding pillars…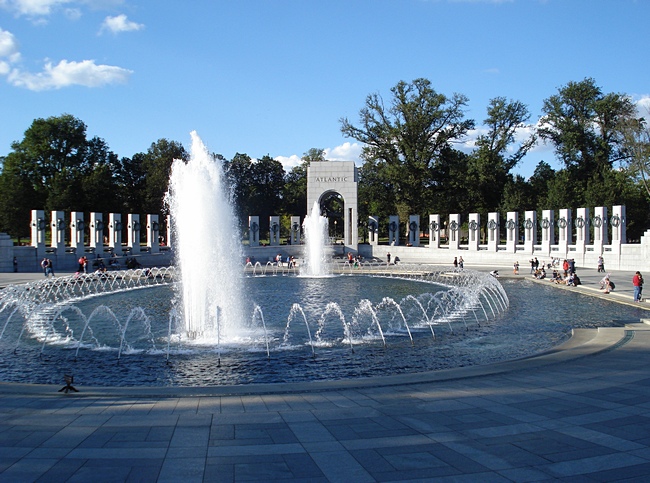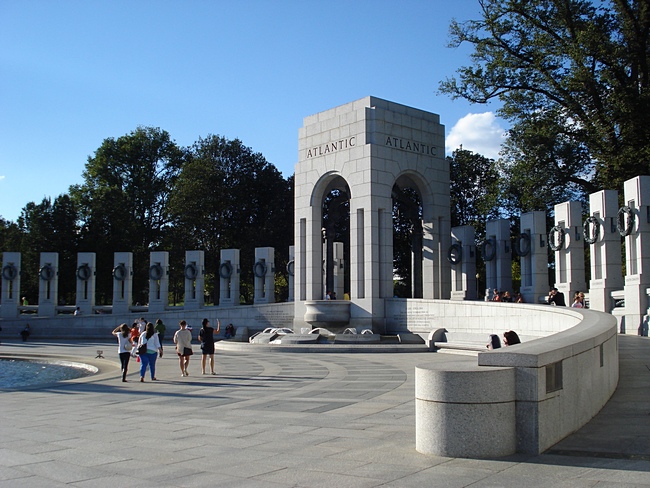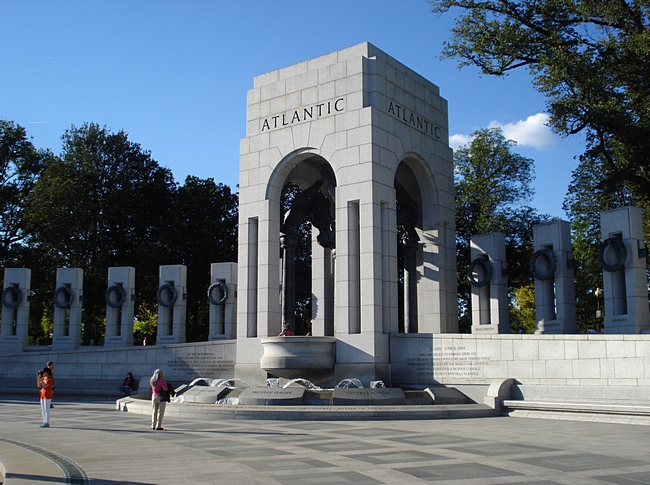 From Wikipedia–Each pillar is inscribed with the name of one of the 48 U.S. states of 1945, as well as the District of Columbia, the Alaska Territory and Territory of Hawaii, the Commonwealth of the Philippines, Puerto Rico, Guam, American Samoa, and the U.S. Virgin Islands.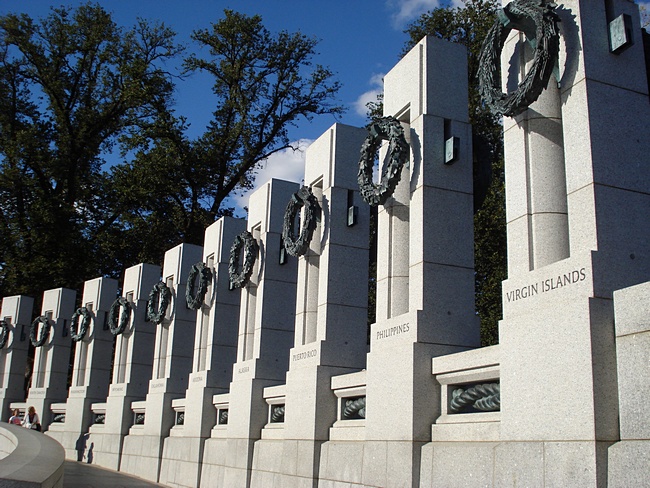 The "Pacific" triumphal arch and pillars…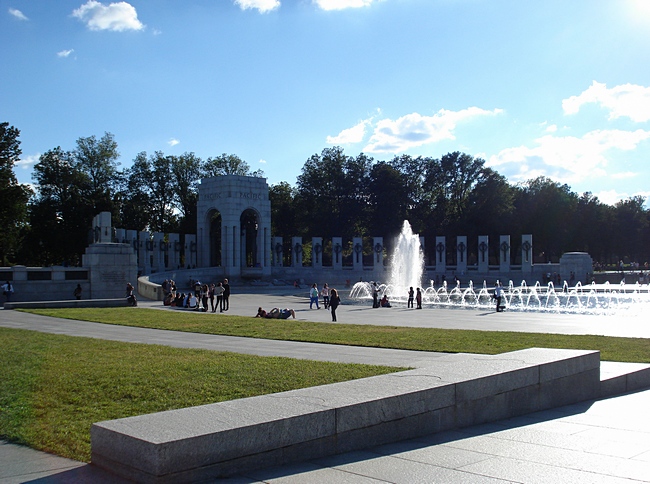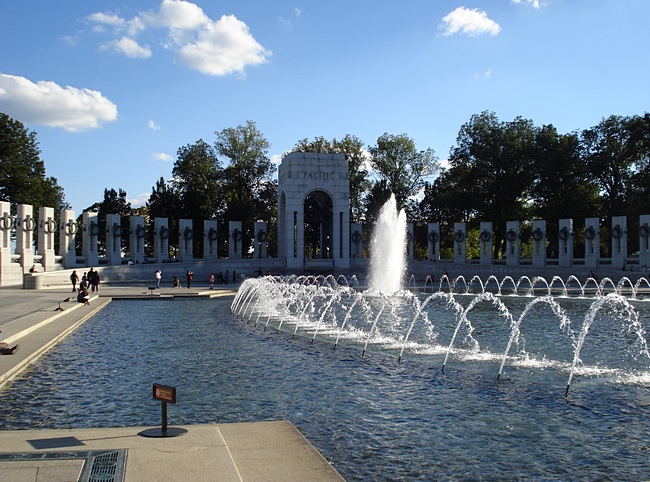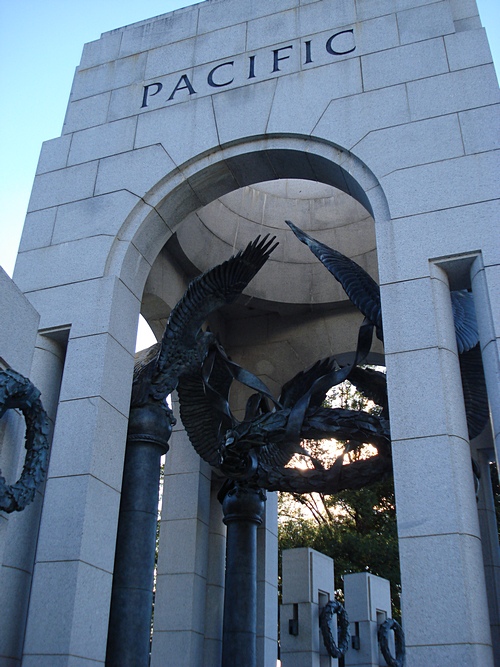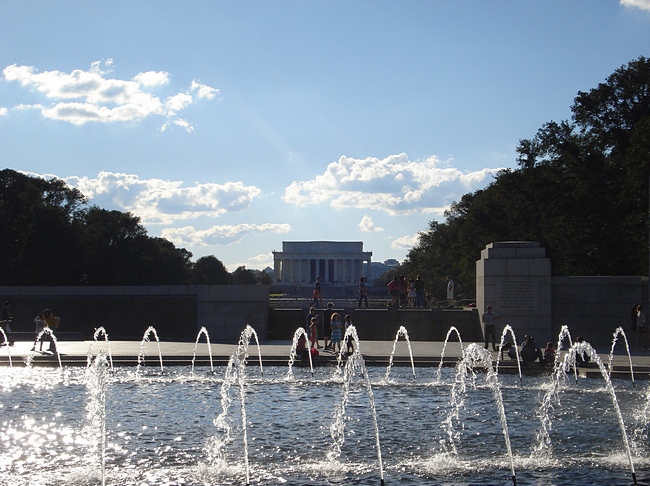 The Lincoln Memorial in the background
For more pics of the Lincoln Memorial, clicky here.
When we turned around in the opposite direction (so our backs were facing the Lincoln Memorial), we saw the tallest structure in the District of Columbia…
For more pics of the Washington Monument, clicky here.
Omigosh, I will absolutely, positively post a pumpkin-y recipe next. (I have to remind myself somehow :p )
You may also enjoy:
« « National Homemade Cookie Day (8 recipes)
|
Pumpkin Ginger Cupcakes » »