Battleship Missouri Memorial
The end of World War II (Pacific Theater) took place some 68 years ago yesterday (September 2, 1945).  The Japanese had formally surrendered aboard the USS Missouri in Tokyo Bay, Japan.
Chip and I had toured the USS Missouri in Ford Island, Oahu (Hawaii) last year.  An enthusiastic tour guide showed us around most of the battleship (an interesting tidbit we learned is this battleship had also fired Tomahawk missiles during the Persian Gulf war), then we used our audio "gadget" for the last part.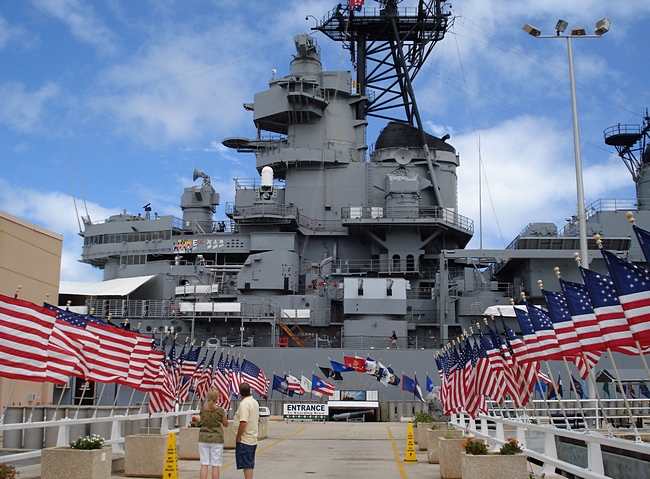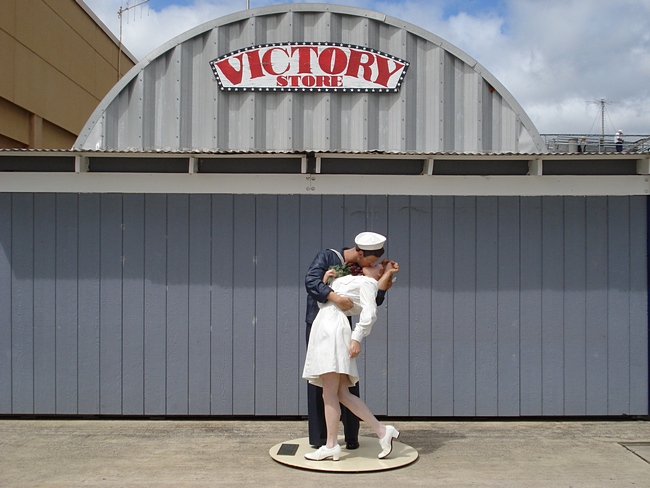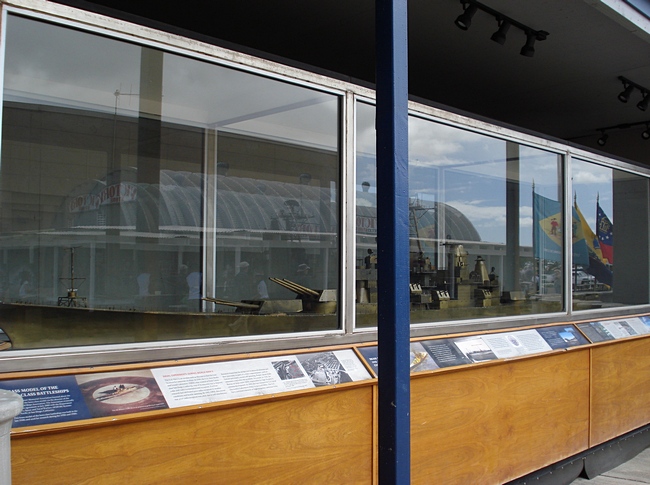 Model of the USS Missouri inside glass case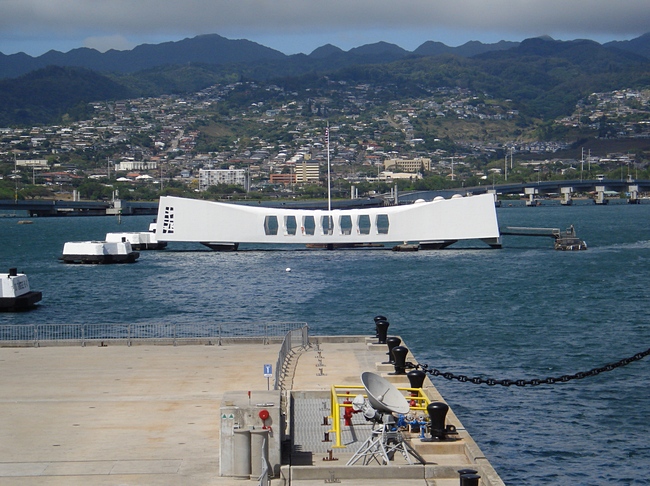 The USS Arizona Memorial
(Click for more photos of the USS Arizona)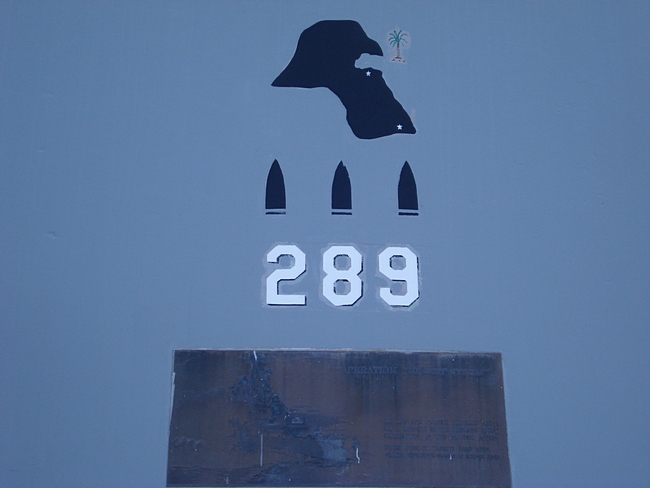 Number of shells fired during the first Gulf War


Projectile and two gun powder bags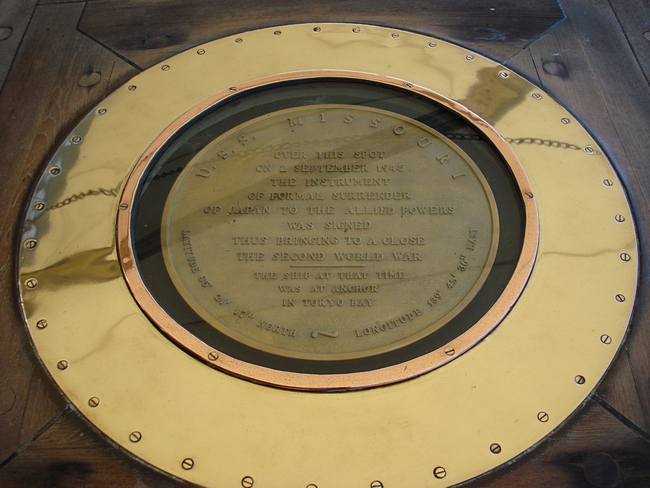 The very spot the formal Instrument of Surrender was signed on September 2, 1945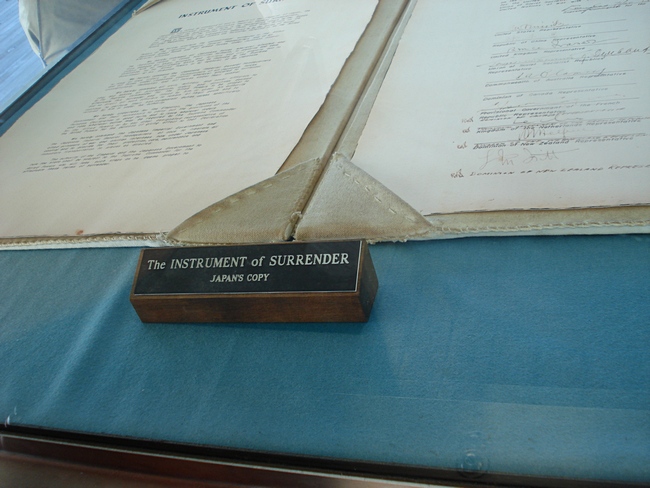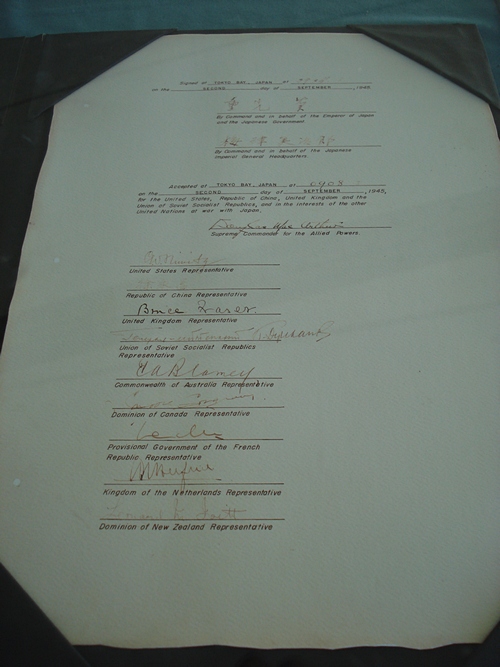 Signatures on United States' copy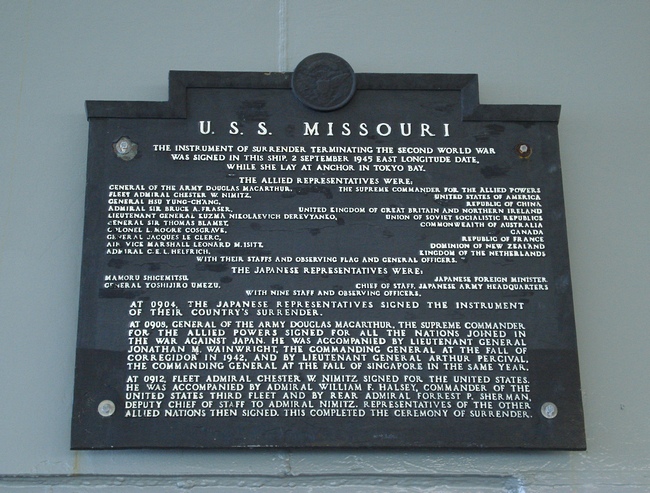 Official photos taken during the signing…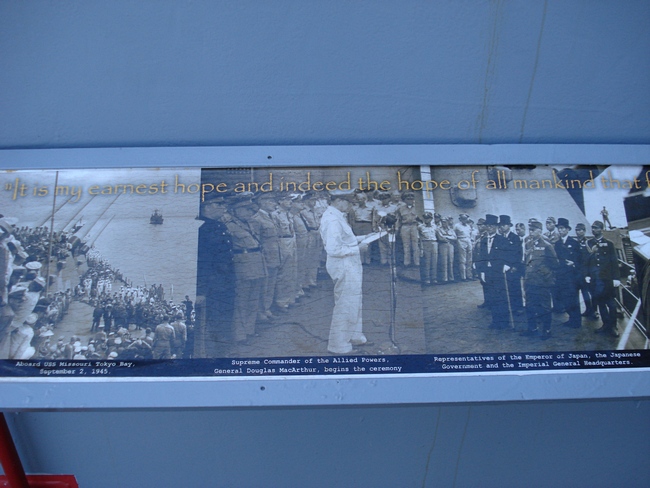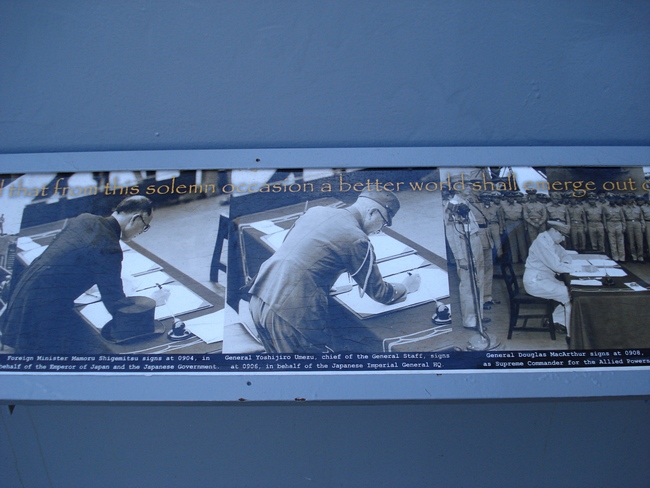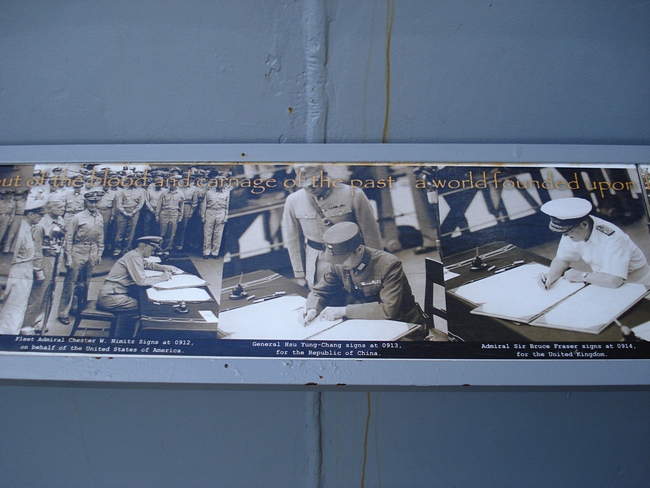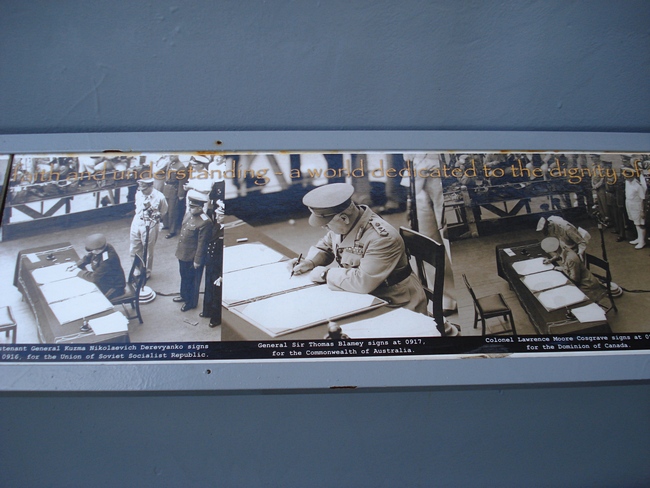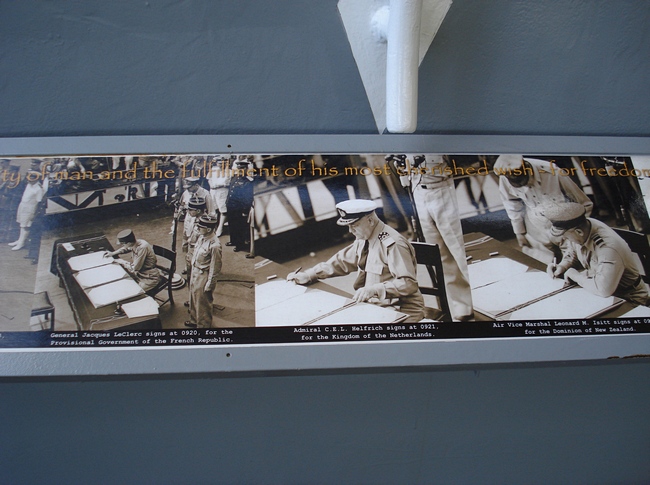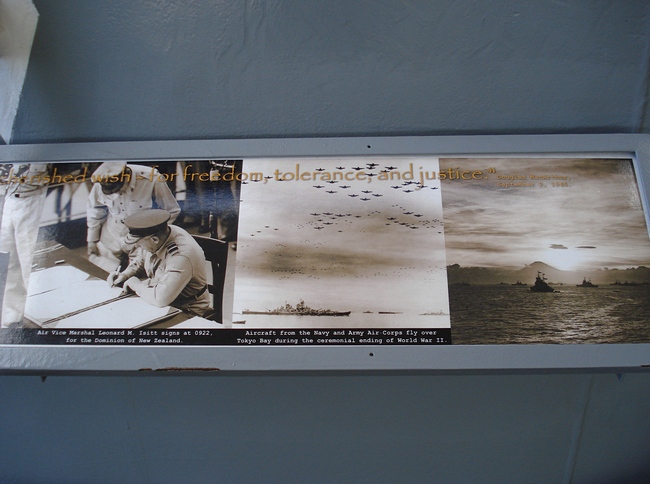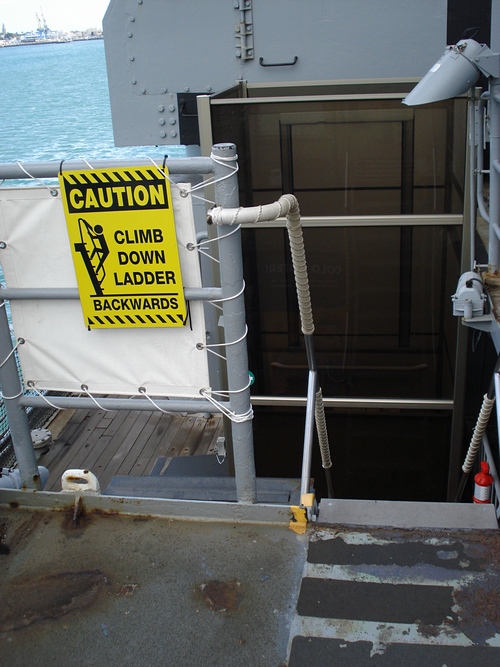 Chip and I did climb down backwards :p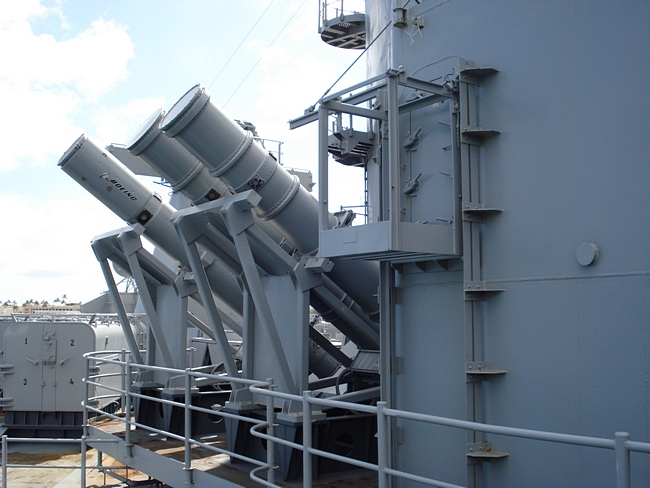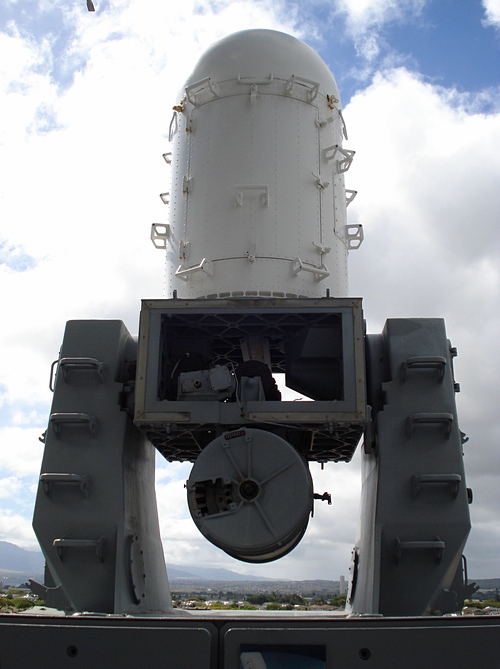 Close-in Weapons System (CIWS)
Affectionately called "R2D2" after the Star Wars robot that it resembles, the CIWS is a stand-alone weapons system that searches for, detects, tracks and targets close-in air targets with a rapid-fire 6-barrel Gatling gun capable of firing 3000 rounds a minute.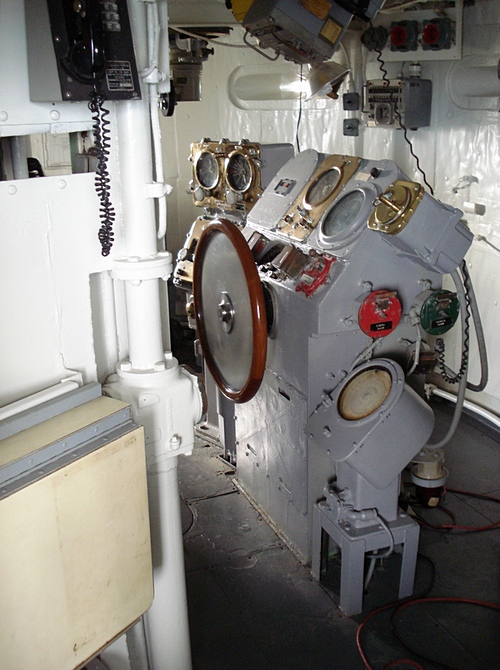 The Navigation Bridge
Also called the "Pilot House", it is from here that the ship's helm is manned, that the complex moment-by-moment command and navigation of the ship through the seas is determined and controlled.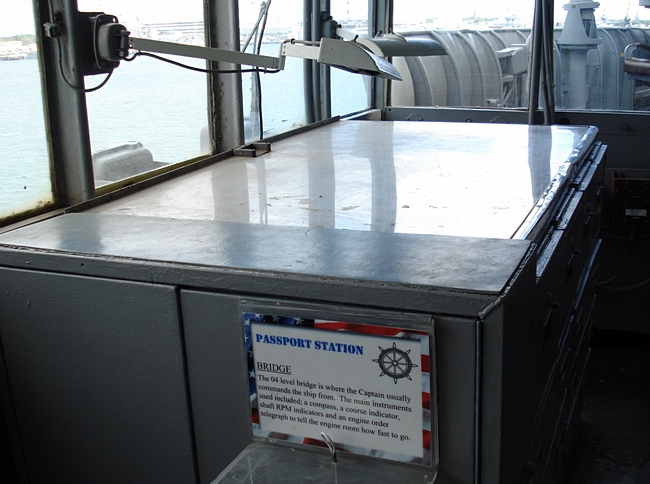 The Bridge
The 04 level bridge is where the Captain usually commands the ship from. The main instruments used included: a compass, a course indicator, shaft RPM indicators and an engine order telegraph to tell the engine room how fast to go.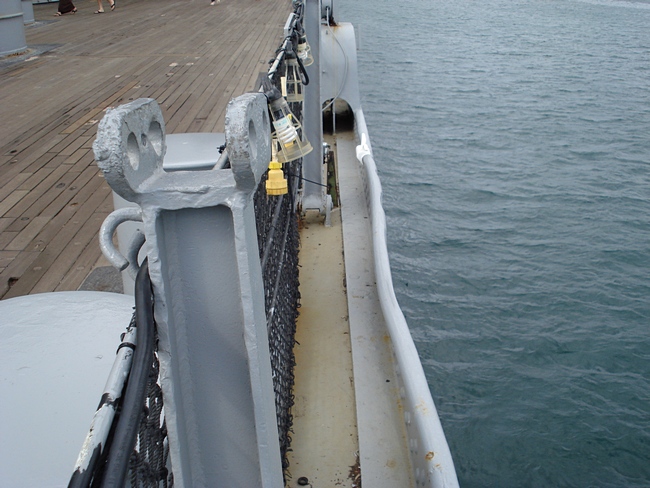 Where Japanese Kamikaze pilot, Setsuo Ishino, had struck his "Zeke" (a Mitsubishi A6M Zero fighter aircraft) on April 11, 1945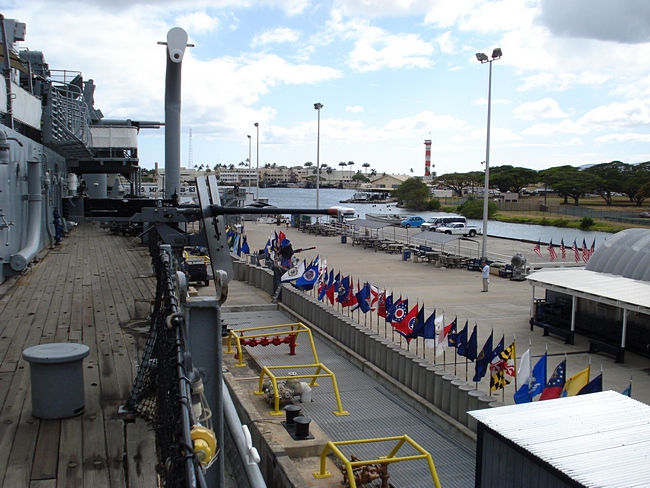 I have a few more Pearl Harbor/Ford Island memorials I'll be posting soon.
You may also enjoy:
Five years ago (2008):
« « Air Mobility Command Museum
|
San Antonio River Walk, Part 1 » »