Beloved Cheesecake Corner
I've got a secret.
Actually, it's really not, and I definitely don't mind sharing it. Are you ready for this life-changing tidbit?
The most exquisite, delectable cheesecakes are sold in this restaurant in Memphis, Tennessee.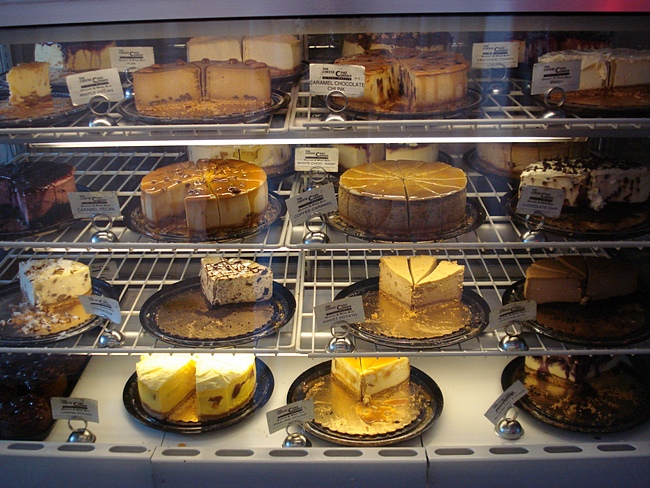 Cheesecake Corner
Located in the South Main Historic District
And while I would love to claim I have tried every single one of their 75+ cheesecake flavors, I have not. However, I can tell you that every cheesecake I have tried was like biting into a slice of heaven.


Never mind that each cheesecake has 3 pounds of cream cheese in it :p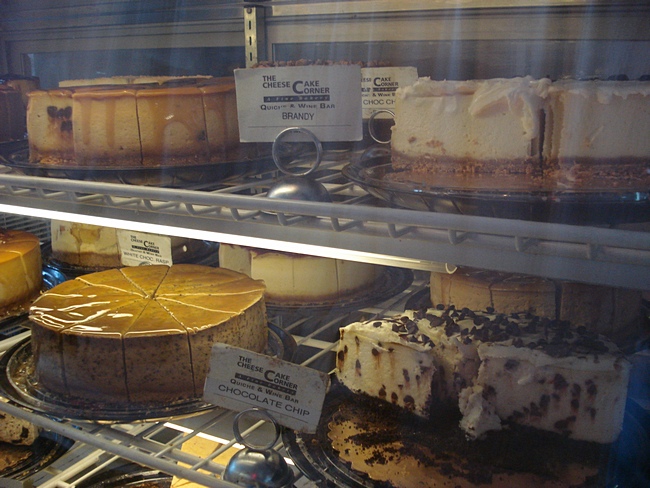 There's one of my faves! Chococolate Chip…yum!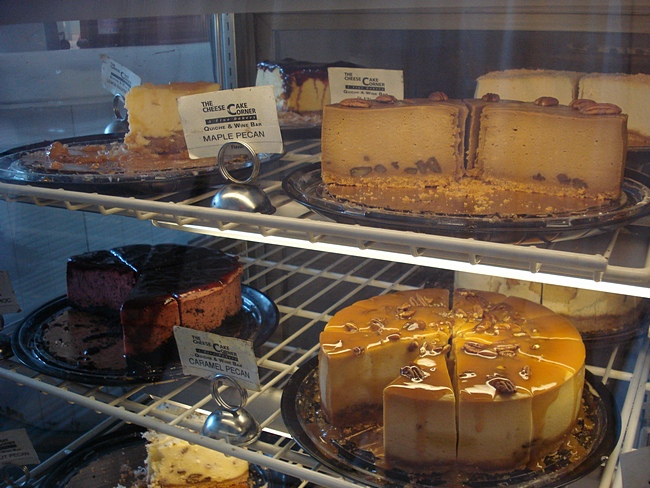 Caramel Pecan's another fave (and the one on the left, Raspberry Chocolate)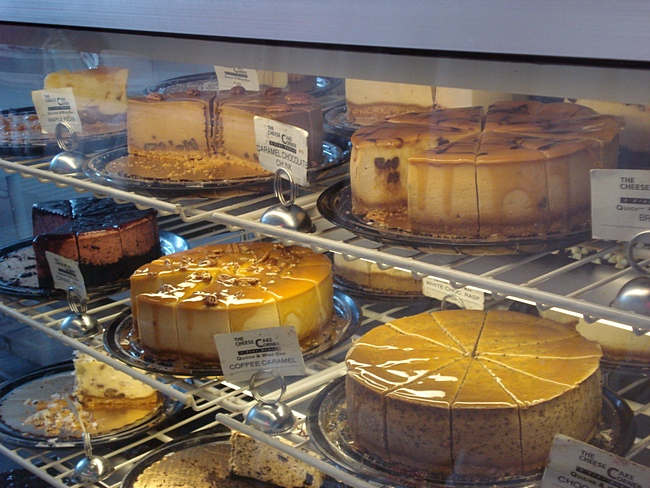 The Caramel Chocolate Chunk and Coffee Caramel are divine too!


The tasty Cookies & Cream (top middle) has chunks of Oreo cookies in it
It's been well over 2 years since I've indulged on a cheesecake from here.  The good news is…. longing for a slice or two has inspired me to bake my own cheesecakes in the past year.  Chip occasionally jokes I suffered from PTSD ever since my very 1st cheesecake had a crack down the middle, eons ago. :p
I've made a handful of different cheesecakes so far (none cracked, thank goodness!).  And with Thanksgiving 'round the corner, Pumpkin Cheesecake will be the next yummy recipe I'll share.
Yummy Cheesecake Corner cheesecakes:
Five years ago (2008):
« « Blueberry Muffins
|
Grand Floridian Resort » »