Another road trip! This time to Tampa
Now that I've posted Part 2 of our road trip to Cali (2 years ago), I can share pics of the trek from San Antonio to Tampa …and also begin posting all the cool stuff here in Florida.
We left San Antonio headed eastbound for Florida two months ago. I napped most of the way to Houston. I didn't have it in me to take any pics 'til the next morning. Half of these photos were taken inside a moving car, so please excuse any blurry shots.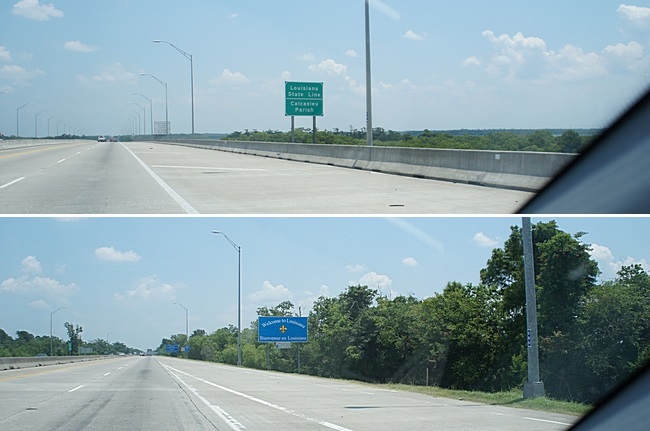 It was stormy during most of our drive through Louisiana and then later in Florida.
VIDEO CLIP (below): Ugh, thunder and downpours. Not fun when you're driving in it for hours.

This grocery store was on my "must-try list". They're known for their Poor Boy sandwiches…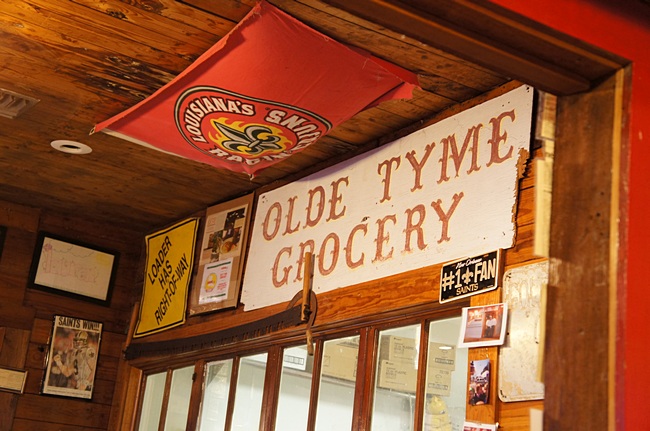 Olde Tyme Grocery in Lafayette, Louisiana


Checking out the décor while waiting for our order


Chipster and I ordered our own Shrimp Po'Boy
It comes with mayo, lettuce, lettuce, and tomato
The verdict: It rocked our faces off! The spices they used with the cornmeal were divine. Chip and I already decided we'd try to stop there again next time we're in central Louisiana.


Olde Tyme Grocery is only a few blocks from the University of Louisiana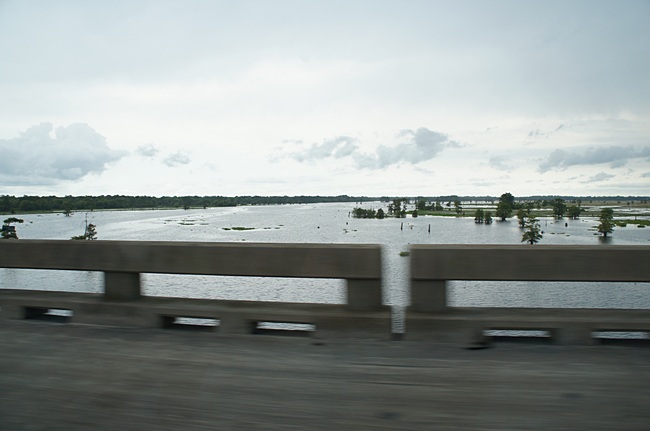 Rain rain go away, come again another day!
Driving in it for hours was not fun at all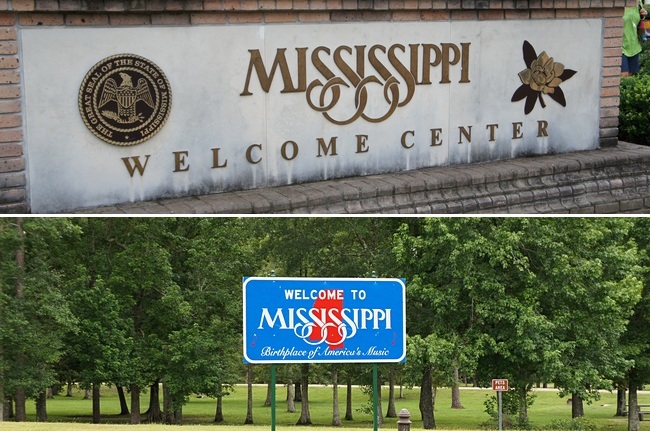 This Welcome Center is fairly close to the John C. Stennis Space Center
We stopped here for a potty break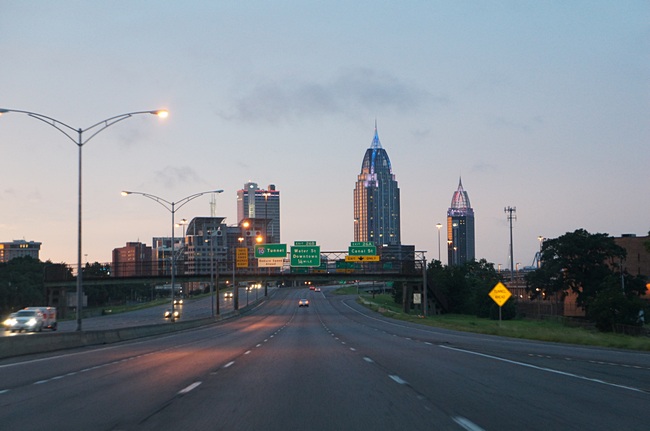 The beautiful downtown Mobile (Alabama) skyline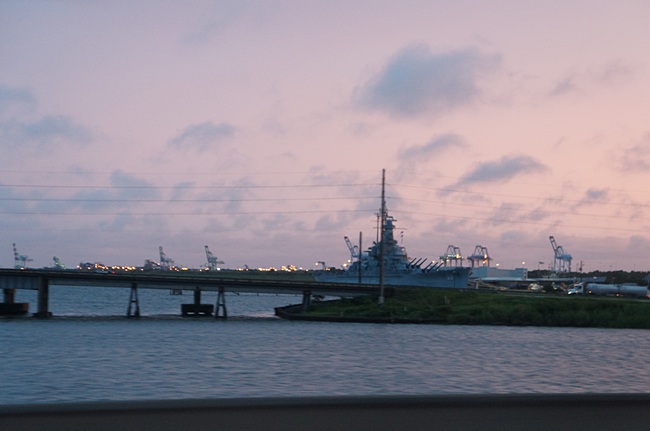 There's the USS Battleship Alabama
Our must-try restaurant in Tallahassee, Florida…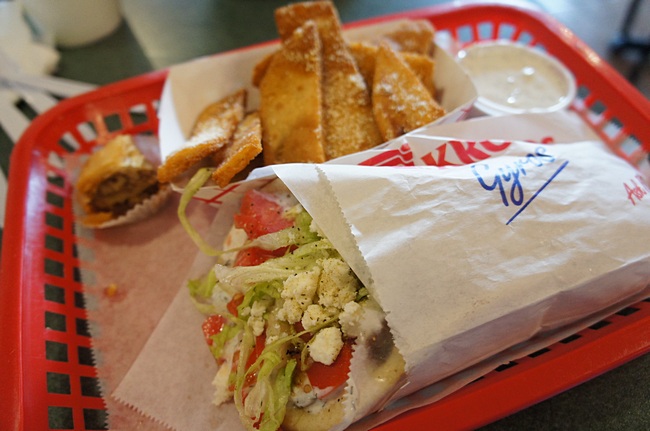 Olympus Gyro Combo (which comes with a fountain drink and Baklava)
They were out of Little Athens Fries, so we got their Pita Fries instead
Holy moly, our meals were scrumptious! Best Gyro I've eaten in a long time. Like Olde Tyme Grocery, we'd definitely go back for more yummy goodness.
We stopped in Gainesville, Florida for dessert…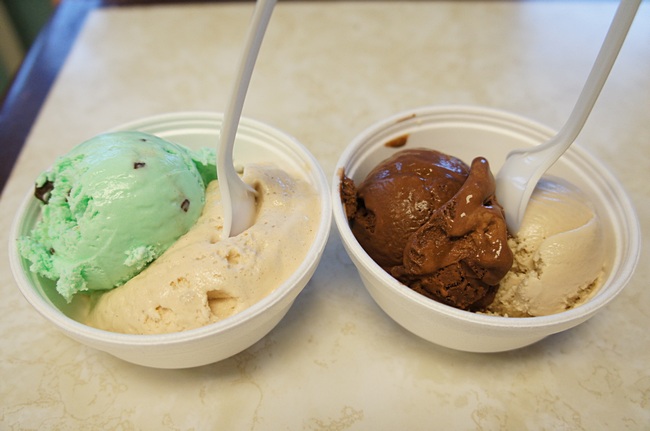 Our scoops
Chip had chosen a mint chocolate chip and Vanilla Chai (left); I think mine was House Chocolate and Salted Caramel

Just as Chip pulled up to a gas station in Micanopy, Florida…this driver was finishing gassing up his tractor.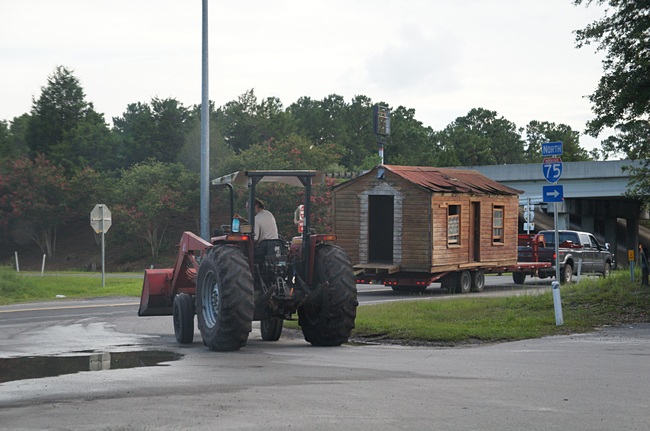 It's not often I see tractors at a gas station, LOL
And directly across the street was this heavily-advertised business (we passed plenty of billboards about this café). :p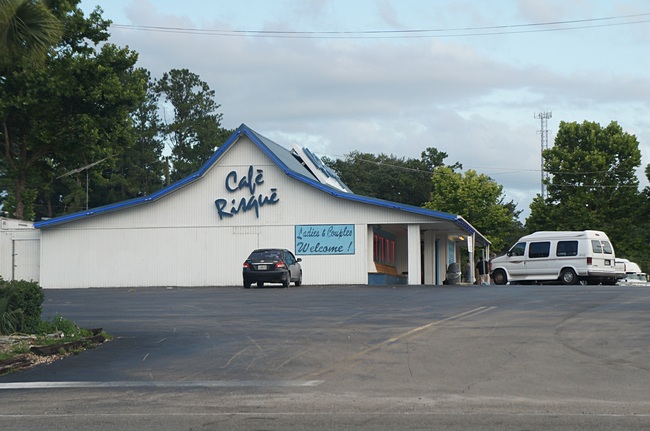 It took us 50 hours for us to arrive in Tampa from San Antonio. Because we were fairly tired from packing up earlier in the week, we made it a point to get a good night's sleep during this long haul.
We're staying in a nice condo (it's pretty much my dream kitchen), so stay tuned for a recipe. In fact, since it's Fall, I'll post something pumpkin-y!
More driving expeditions:
« « Road Trippin' (Part Two): Arizona to San Diego and back
|
National Homemade Cookie Day (8 recipes) » »