Our Baltimore Sweets
Visiting my sweetie, Chip, for a week in Baltimore, was a blast! I dragged him to a few attractions (I'll post pics soon!), and we dined on some wonderful food, and sweet treats like these….
Vaccaro's Italian Pastry Shop in the Little Italy neighborhood of Baltimore has been around since 1956, so it's practically an institution!  They're mainly known for their Cannolis, and I was tickled pink they had so many goodies to choose from!
The 3 display cases of yumminess to choose from…
We enjoyed our desserts there instead of lugging it back to our hotel room…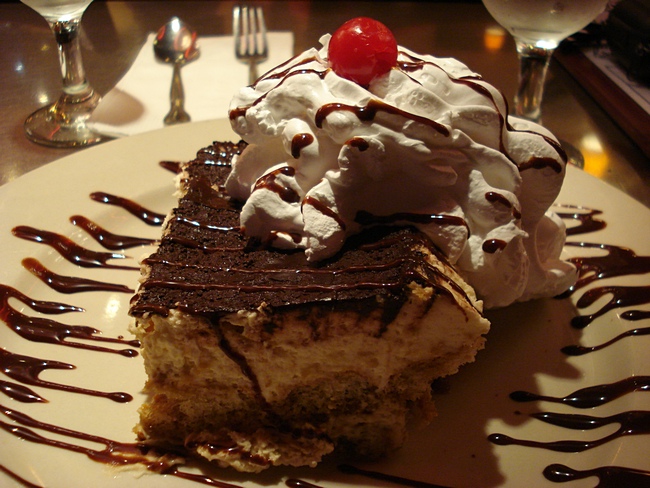 Tiramisu (my order)
The coffee flavor was strong, but delicious
Truth be told, I'm on a quest to find thee best Tiramisu, and so far, none have surpassed the one I've eaten in Memphis (I'll dig up those pics soon).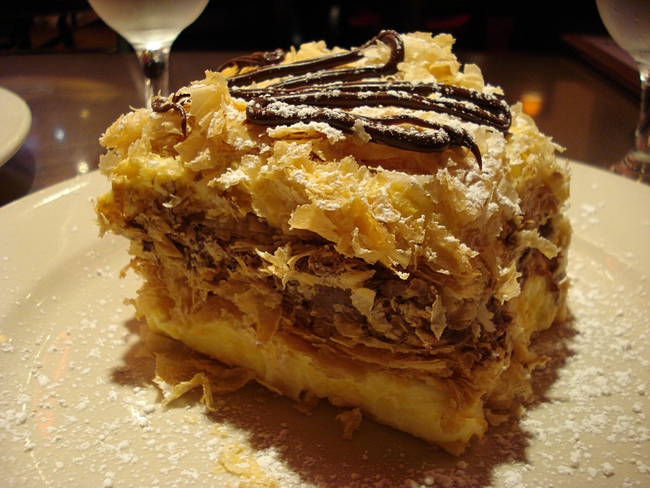 Chocolate Vanilla Napoleon (my sweetie's order)
Layers of puffed pastry filled with custard
While Chip was at work, I did some sightseeing, all by my lonesome.  I took the bus (there was a bus stop right outside our hotel), hopped on Baltimore's Light Rail (every major city should have one!), and walked a few blocks to Mount Vernon Park to see this…
I ended up at Marie Louise Bistro for desserts a couple blocks away.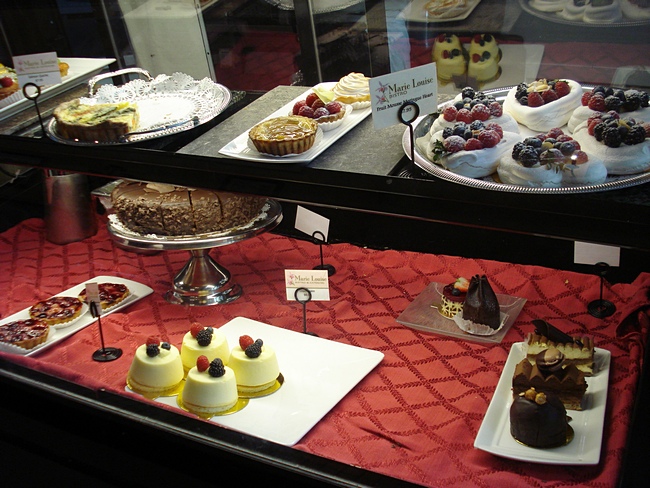 I finally decided on…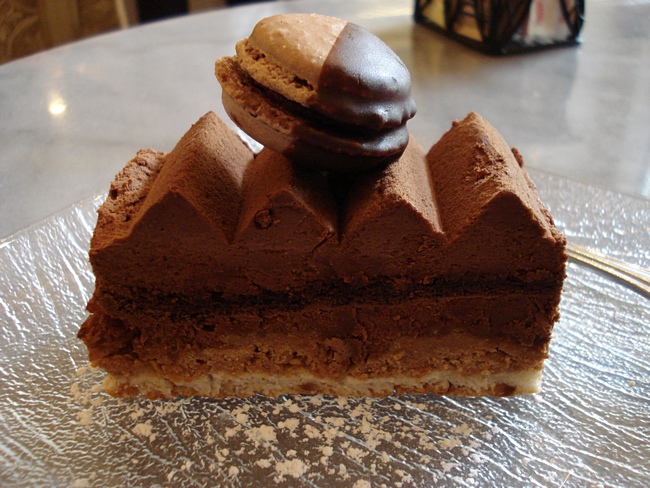 The employee who couldn't give me details about it, but it definitely hit the spot!
If I ever find myself in Baltimore again, I'm totally going back to this Bistro
After dinner one night, I suggested dessert in Fell's Point…

This place had great reviews…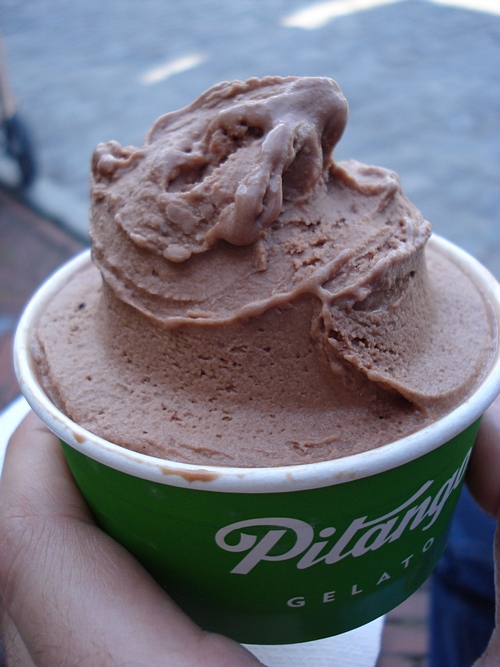 Chocolate Hazelnut (Chip's pick)
Can you tell he couldn't stop eating before I could snap a pic?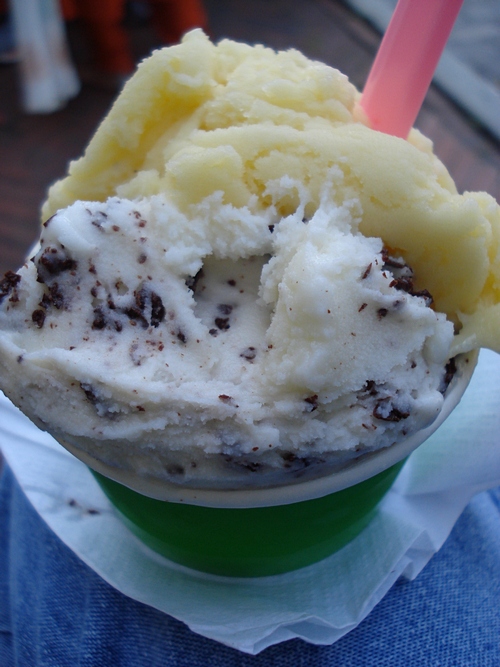 Vanilla Chocolate Chip and Passion Fruit
OMG, all three flavors were out-of-this-world gooood
Pitango Gelato:  Please (pretty please?) open locations in other cities. The awesomeness should go beyond DC, Reston, and Baltimore.
More yummies:
Four years ago (2009):
« « Our Baltimore Eats
|
Air Mobility Command Museum » »