Our Baltimore Eats
I recently spent a week in Baltimore, Maryland, visiting my sweetie, Chip, who was there on business travel. Being the foodie I am, I picked out the restaurants that rated pretty highly on both Urbanspoon and Yelp or were deemed a must-try.
The state most known for its crab cakes is Maryland, and Faidley Seafood in downtown Baltimore was just the place we were going to try it!
We parked in the nearby parking lot (between Paca Street and Eutaw Street).   I couldn't believe how inexpensive the hourly rates are.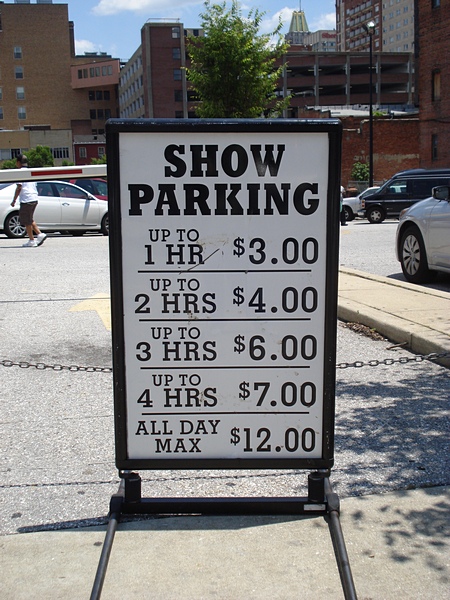 Great rates, huh?  We entered the lot on Eutaw Street.
On the short walk to Faidley Seafood, a whole slew of people were standing around talking, outside the stores. It's a bit unusual, but nothing to be alarmed about.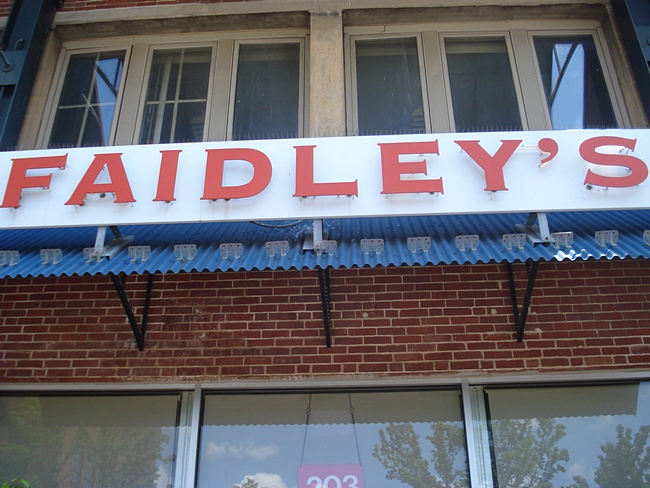 Not long now…crab cakes, here we come!
Once you open the doors, you'll see this huge sign, and the red one about Viagra. :p  This bar is where you head to for oysters and clams. On the right side is where you'd order crab cakes (your 3 choices are their award-winning Lump, Backfin and regular).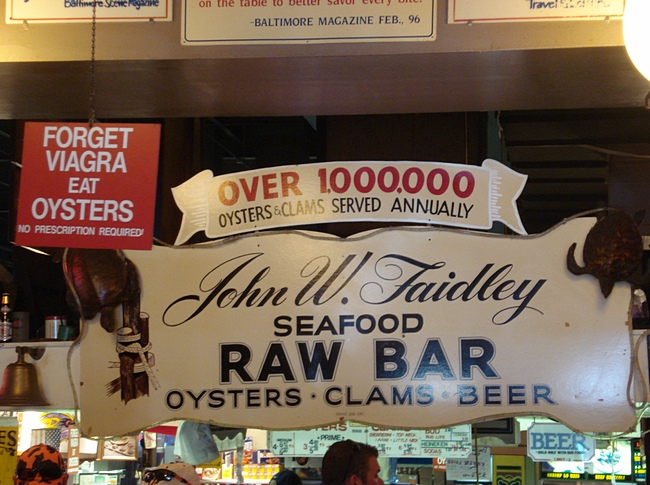 One thing you'll notice is there are no chairs around, instead there are 3 community tables where you'd stand to eat your meal.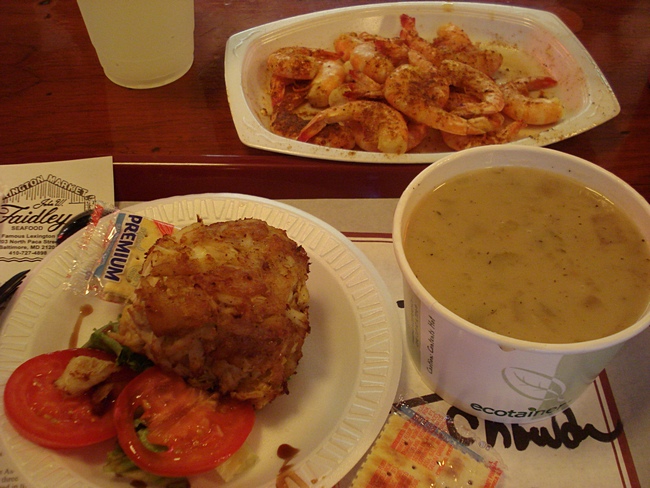 My order: Lump crab cake, clam chowder soup, and we shared the steamed shrimp (seasoned with Old Bay Seasoning)
The lump crab cake was scrumptious….I went back for lunch a few days later :p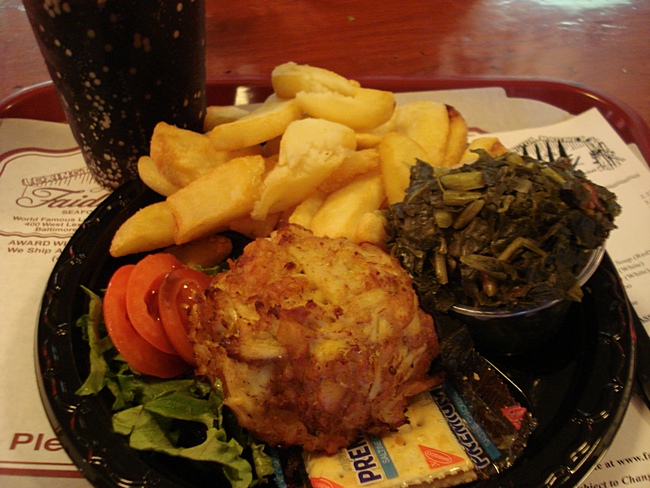 My sweetie's order: Lump crab cake, collard greens, and steak fries
He especially enjoyed my clam chowder soup, which he helped me finish

For dinner one night, we ate at Baba's Mediterranean Kitchen in the Federal Hill/Locust Point neighborhood of Baltimore.  The interior isn't very big.  If I had to guess, it sits 20 people at most, and there are tables outside as well.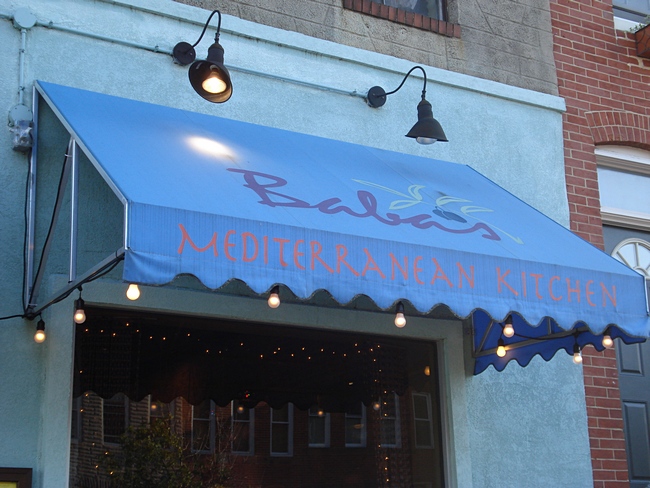 Right across the street…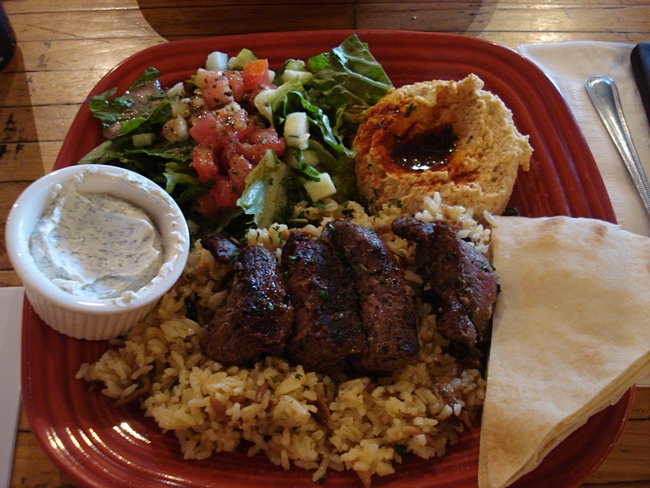 Lamb Kabob platter (my order)
(Lamb Kabob on a bed of rice, with hummus, pita, and a side salad)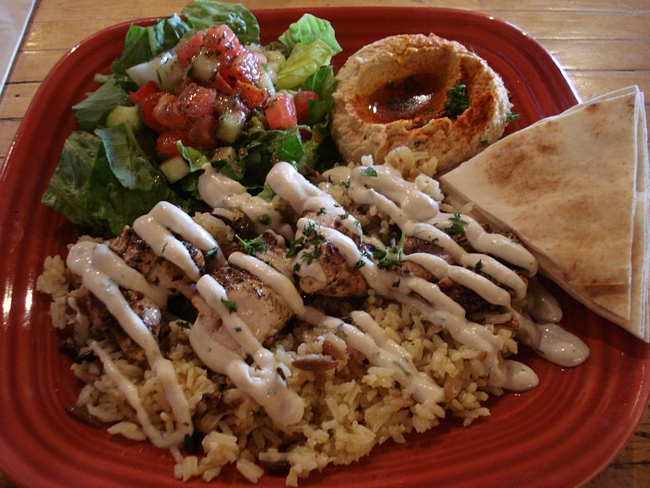 My sweetie's order:  Chicken (cage-free) Kabobs platter
I wish I had ordered his meal…his chicken kabob was delish!

One of Chip's good friends (whom he hadn't seen since 2010) drove up from the Washington D.C-area with her young daughter to have dinner with us one night.  We met at Phillips Seafood in the Inner Harbor area of Baltimore (I'll post pics of Inner Harbor soon).
I love the names of some of their craft beers…

During our meal she mentioned enjoying Nando's Peri-Peri in D.C. (Ugh, I'm still kicking myself for not snapping a pic of our Phillips Seafood meal, especially their absolutely divine Crab Mac & Cheese, argh).
Anywho, the next day, Chipster and I headed to Nando's Peri-Peri in downtown Baltimore for dinner. Nando's is home to Portuguese flame-grilled PERi-PERi Chicken, and you choose the level of spiciness (plain…ish, lemon & herb or mango & lime, medium, hot, or extra hot).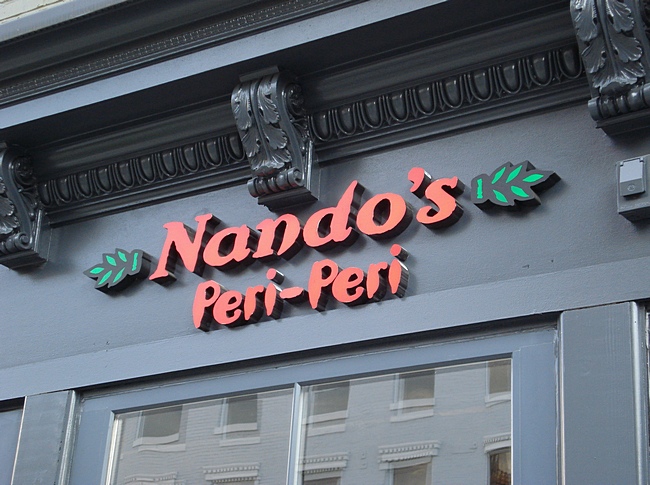 The restaurant's story on one of the walls
I waited for Chip to try our appeteaser…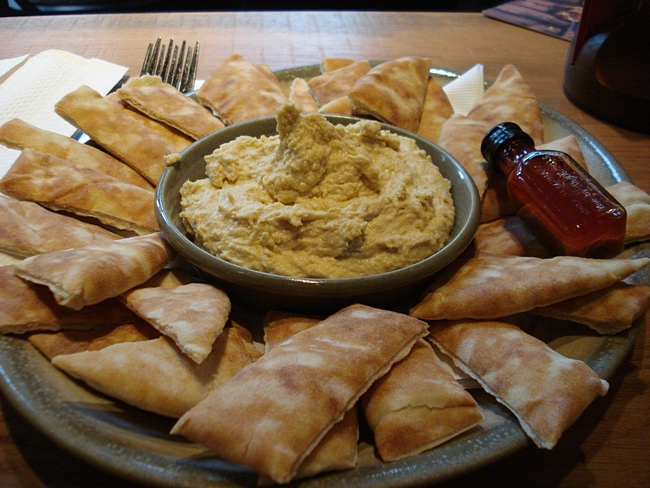 Hummus with Peri-Peri Drizzle (the little bottle on the right)
Chip immediately agreed with me….the hummus tastes almost exactly like *my* recipe (I'll post it soon)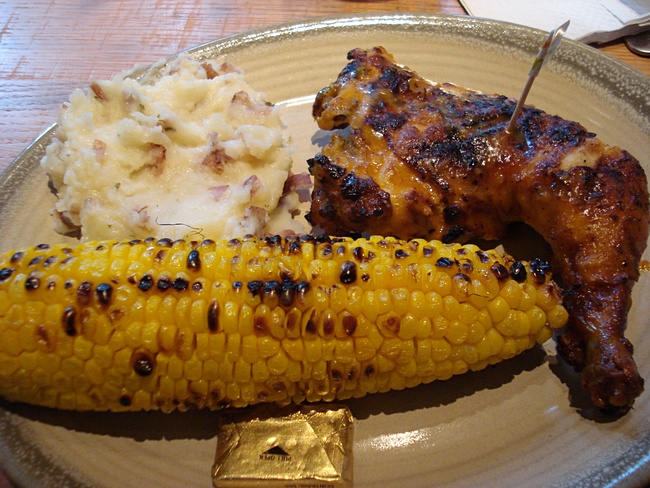 Leg & thigh chicken with mango & lime flavor, flame-grilled corn on the cob, and red skin mashed potato (my order)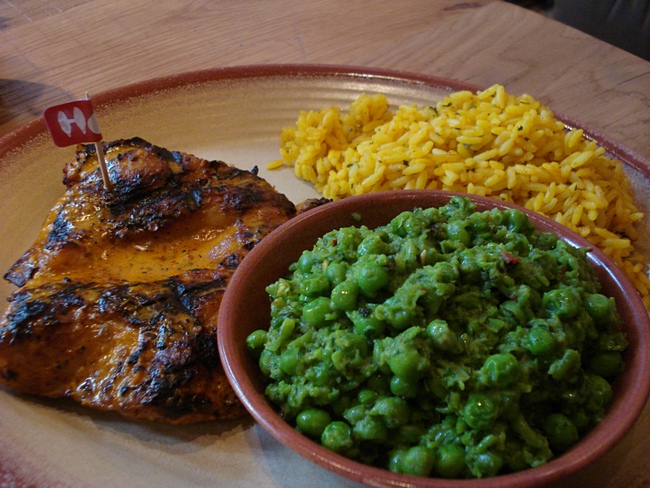 Chip's order:  chicken breast with "hot" spice level, Macho Peas (rugged pea mashed with whole peas, parsley, mint and chilli), and Portuguese Rice
Chip loved the chicken (he loves spicy flavors, while I'm a wimp)
Stay tuned for our yummy Baltimore desserts.
« « Our Easter Eggs :P
|
Our Baltimore Sweets » »