Portland Holiday Fun
We didn't spend Christmas in Portland this year, but I have fond holiday memories from a year ago.
Chip's parents gave us their season tickets to a Blazers game. Chip and I had such a blast watching Blazers beat the Nuggets (we are big-time basketball fans). And because they scored 100+ points, each fan received a coupon for a free Taco Bell Chalupa while exiting the arena. Here are a few snippets from the game…

Since we were already in that neck of the woods, I suggested we check out Peacock Lane, where beautiful Christmas lights were on display…

Only one thing could cap-off an otherwise wondrous evening: dessert (of course!). Lucky for us me, there was one restaurant open late…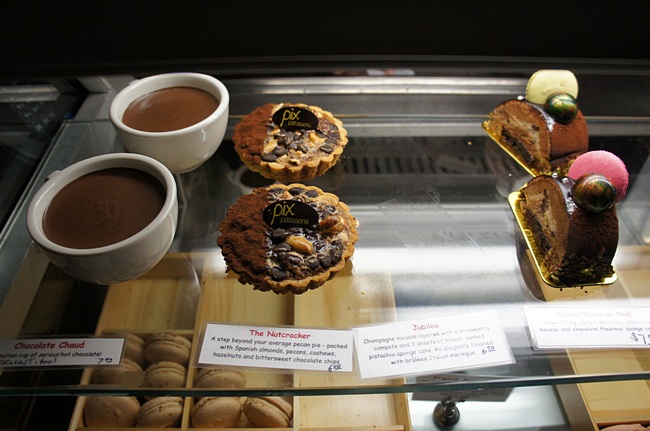 Chip ordered a Nutcracker (2nd from left)
"A step beyond your average pecan pie–packed with Spanish almonds, pecans, cashews, hazelnuts, and bittersweet chocolate chips."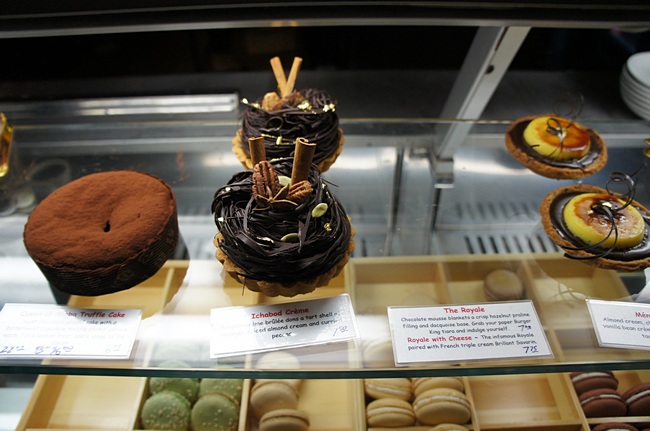 I chose the "Queen of Sheba Truffle Cake" (far left)
"Moist chocolate almond cake with a bittersweet chocolate truffle center served warm.  For a special treat, add a scoop of ice cream!"
It took me forever to decide because everything looked incredibly yummy…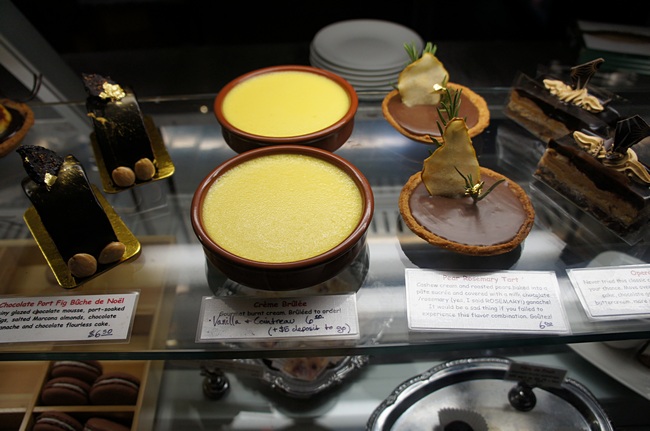 The Opera (far right) was a contender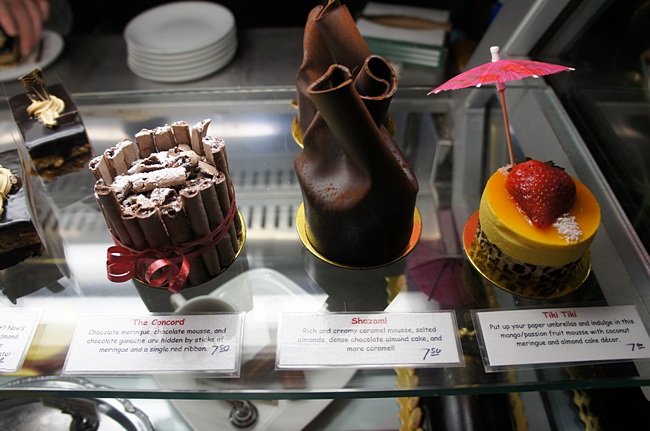 Doesn't the Shazam! (2nd from right) looked like a chocolate sculpture?
It's one of those "too pretty to eat" desserts :p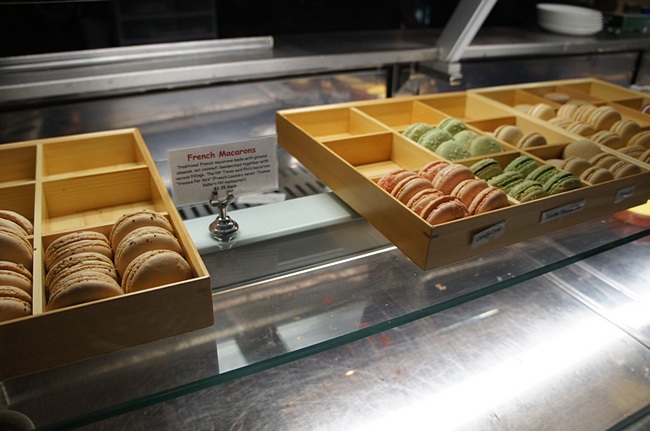 I just had to have one of these French Macarons!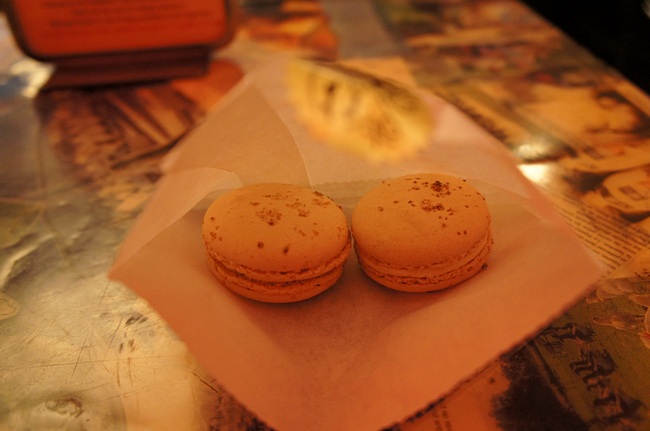 Actually, I got two of their Salted Caramels. Wowza, they were sooo good!
Keep Portland Weird:
Five years ago (2008):
« « Exploring Portland's Pearl District
|
Red Velvet Cupcakes (with sour cream) » »