USS Oklahoma Memorial
I'm a little late posting two memorials relevant to Pearl Harbor Remembrance Day (December 7th). Chip's parents flew in to visit us for 4 days. We had a blast showing them places and restaurants we like here in Florida, as well as going to our first Tampa Bay Bucs game. And while seemingly the rest of the country had freezing/cold temperatures, we thoroughly enjoyed our glorious Fall temps (70+ degrees).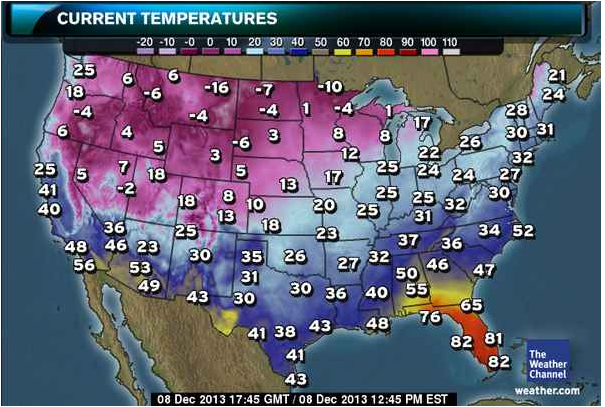 Anywho…
Last year, Chip and I spent a whole day at Pearl Harbor (in Oahu, Hawaii). Our first stop was touring the USS Arizona Memorial, then USS Bowfin Submarine, followed by the Visitor Center. We also made our way to the Battleship Missouri Memorial in Ford Island (Oahu).
As we were leaving the Battleship Missouri Memorial, we spent a few solemn moments looking at this USS Oklahoma Memorial.
But first, here's a quick history lesson:
The USS Oklahoma was sunk by torpedoes and bombs during the attack on Pearl Harbor just like the USS Arizona (in fact, neither ship rejoined the U.S. Fleet Forces Command after December 7, 1941).
These are two sign posts of Battleship Row (at the Pearl Harbor Visitor Center) illustrating ships moored on that Infamous Day…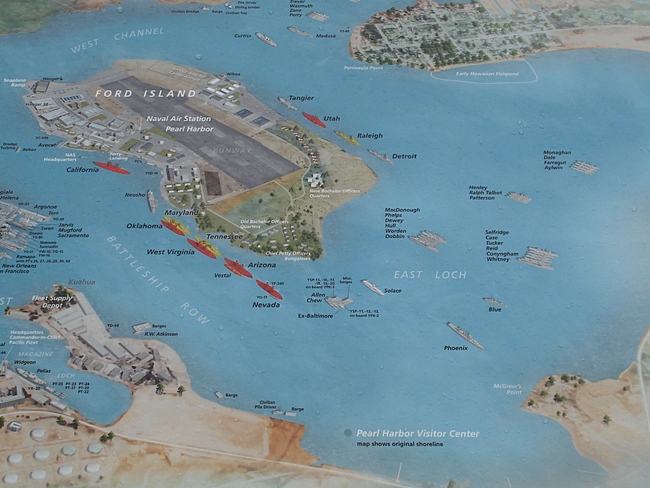 Without further ado…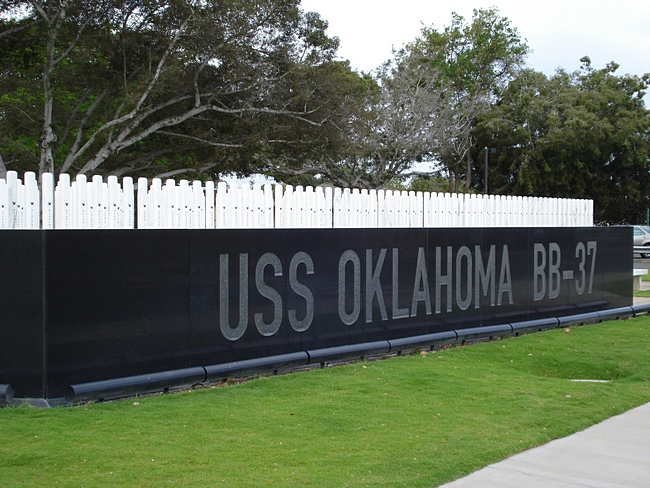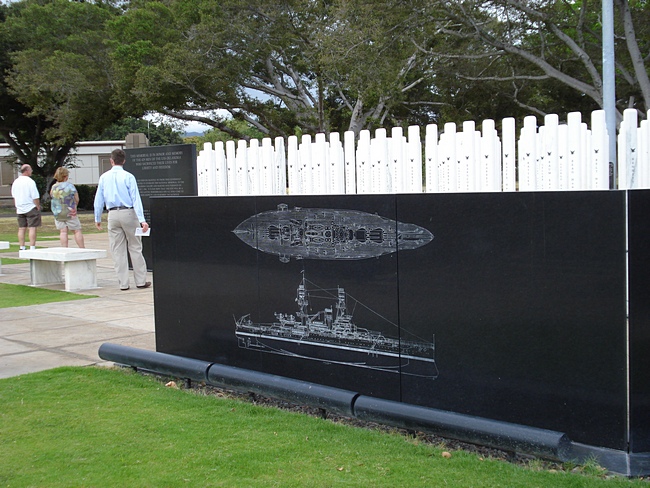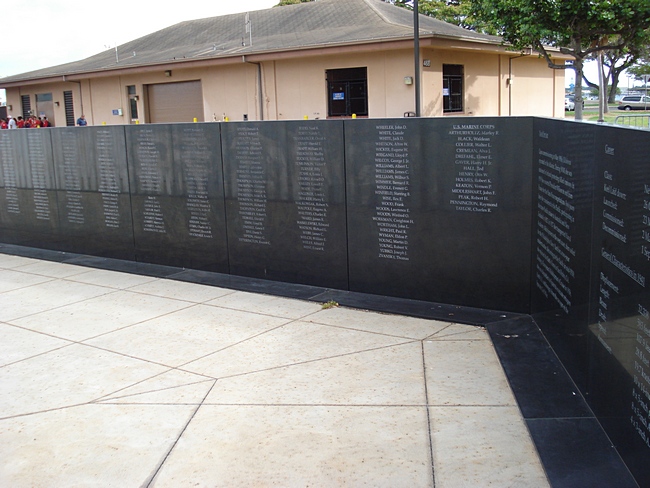 Names of the sailors and marines who perished, and ship details inscribed on the "interior" walls of the memorial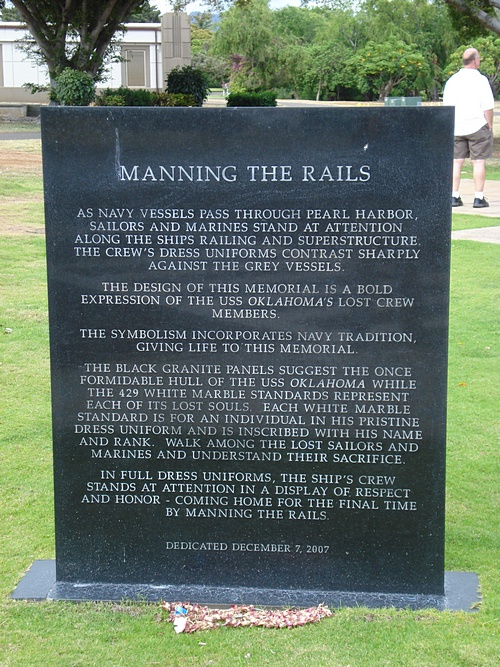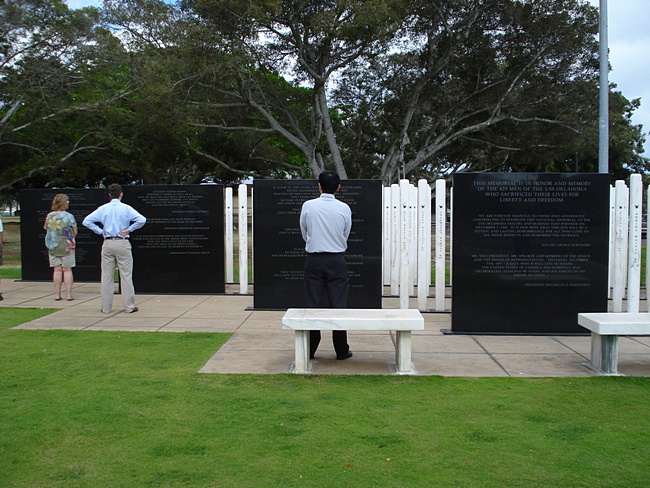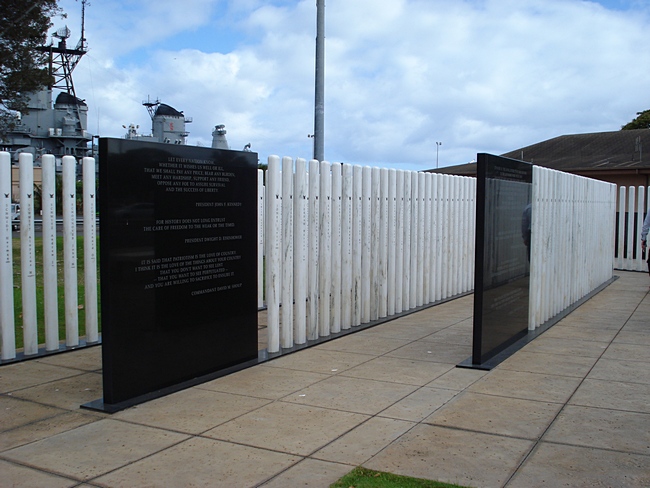 Quotes are inscribed on the black marble
The Battleship Missouri Memorial is visible in the background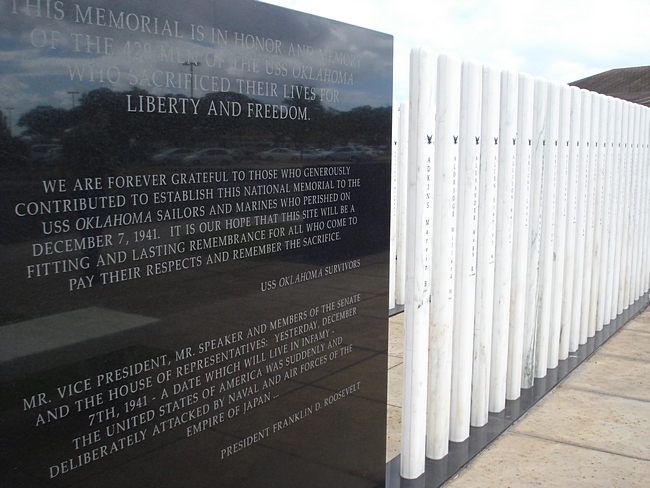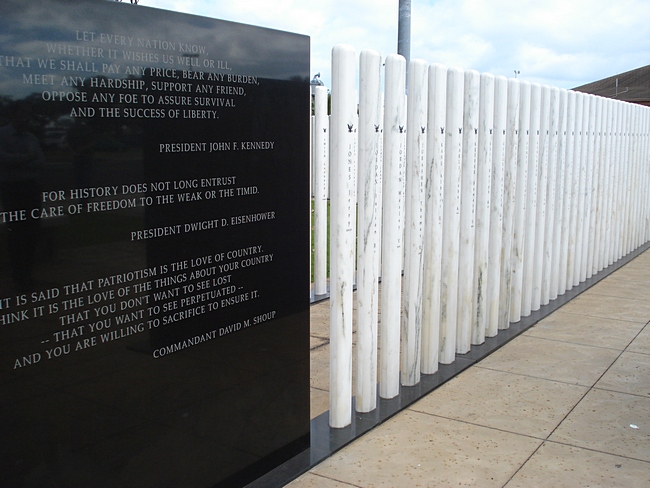 Each of these 429 white marble posts has the name, rank, and military branch insignia of a lost sailor/marine

On a different note….with 12 more days 'til Christmas, I need to get into the holiday spirit soon.
You might be interested in:
Three years ago (2010):
Five years ago (2008):
« « Grand Floridian Resort
|
Exploring Portland's Pearl District » »