Poteet Strawberry Festival
Chip and I have never been to a Strawberry Festival before, so when Chip's co-worker mentioned it last month, there was no way we'd pass up going.
Poteet, Texas, is about 45 minutes south from where we live.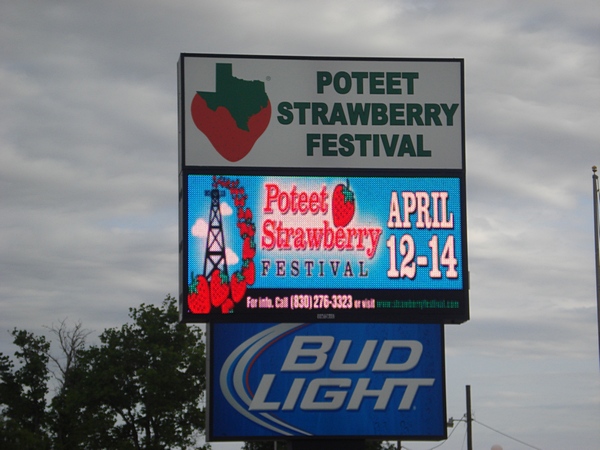 The Poteet Strawberry Festival is held every April
I was going to try everything strawberries….and boy, did I ever!


Strawberry ice cream
We each got our own serving…because there are some things you don't share :p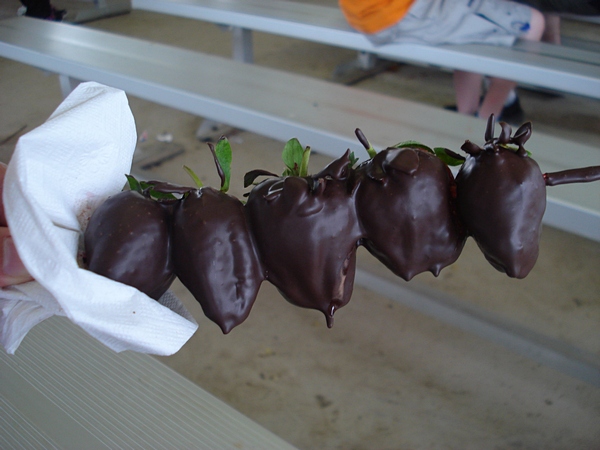 Chocolate-dipped strawberries on a stick
We shared these
As we were leaving, I was bummed to learn all the strawberry vendors were sold out of their strawberry flats.  Thank goodness I had gotten my fill.
More strawberry yums:
« « La Jolla Cove
|
Our Easter Eggs :P » »