San Antonio River Walk, Part 1
On September 7, 1921, a Category 1 hurricane hit Tampico, Mexico, and barreled northward through central Texas, causing extensive flooding in downtown San Antonio.  Within 20 years, the San Antonio River was developed into what is now known as "River Walk", a 2.5 mile paved walkway along both sides of the River. Entrances to restaurants, hotels, and stores are only a few feet away.  Millions of people visits each year, with many annual events taking place at the River Walk.
These pics were taken nearly 2 years ago. Chip and I spent a Saturday afternoon exploring.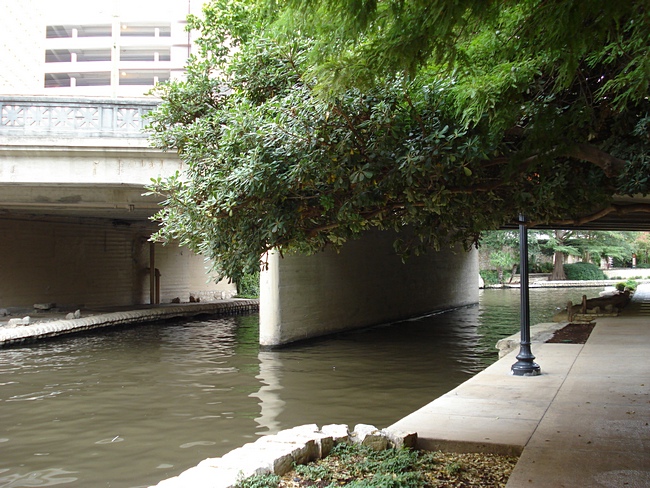 Sign post about the Travis Street Crossing and 21-story Milam Building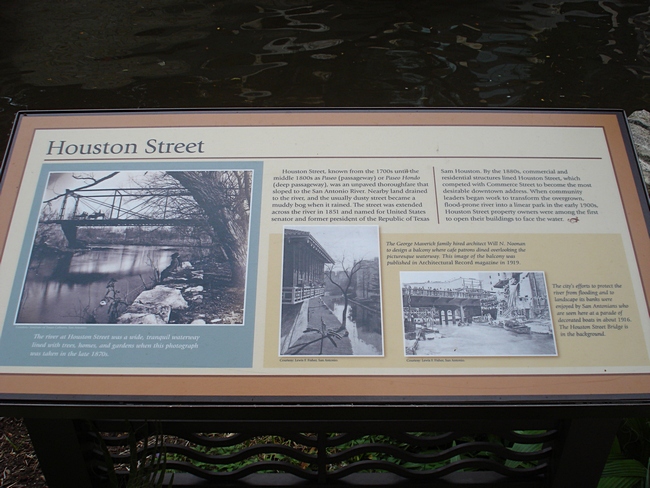 Our meals at Acenar
My order and the Chocolate Mousse dessert (pics in bottom row) were delish!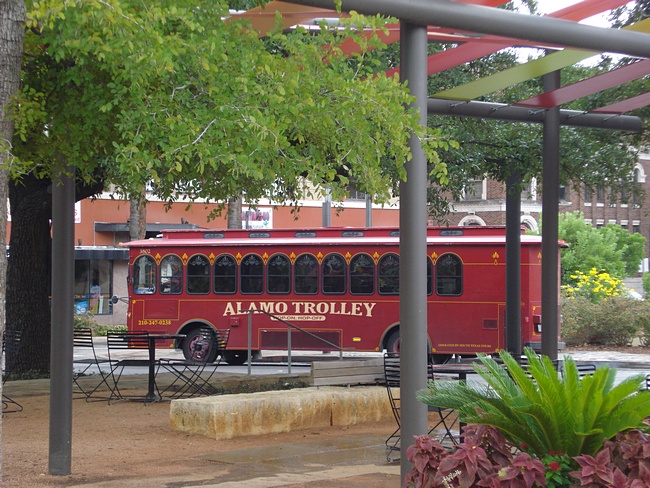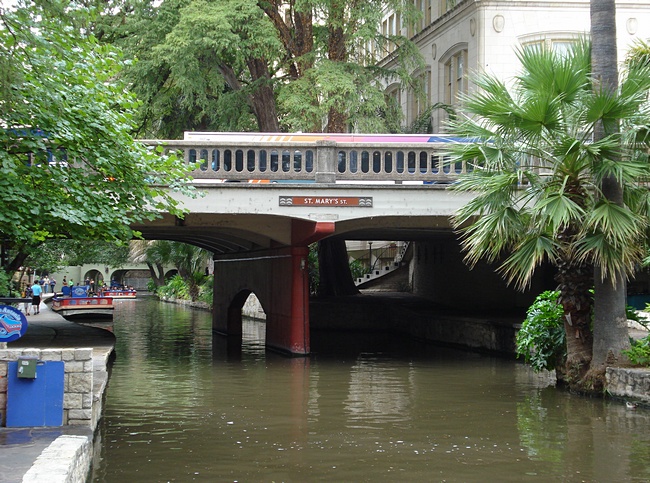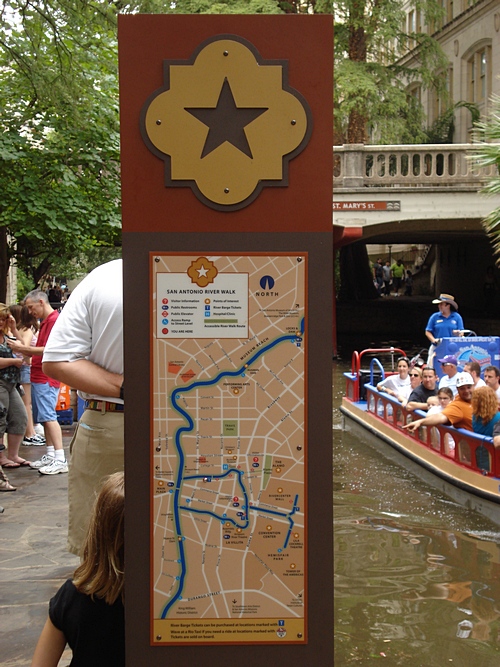 San Antonio River Walk Map and a River Boat Tour (on right)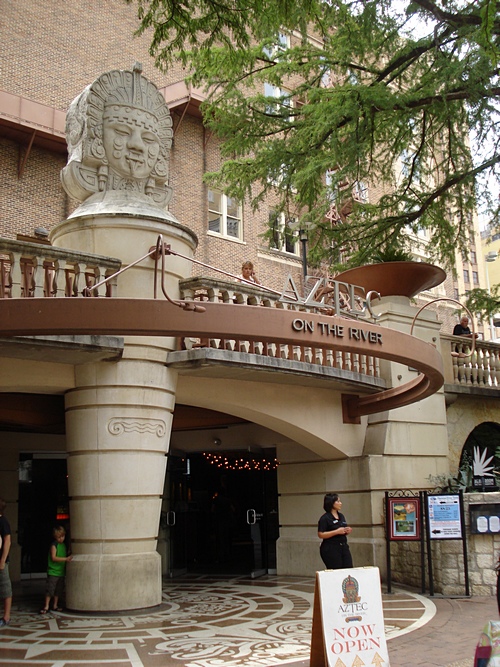 Pretty sure we bought our narrated River Boat Tour tickets here
All the cool things we saw on the Tour….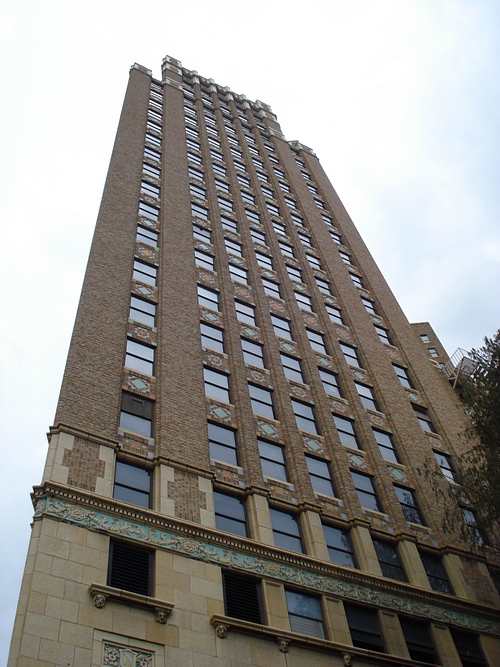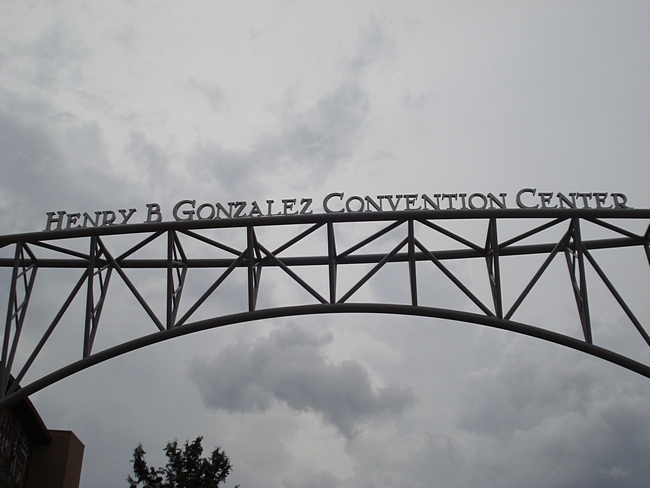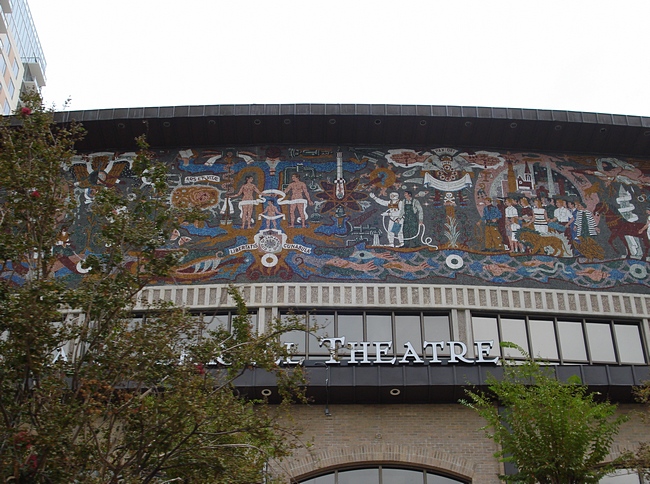 Mosaics on exterior of the Lila Cockrell Theatre


Along the atrium of Rivercenter Mall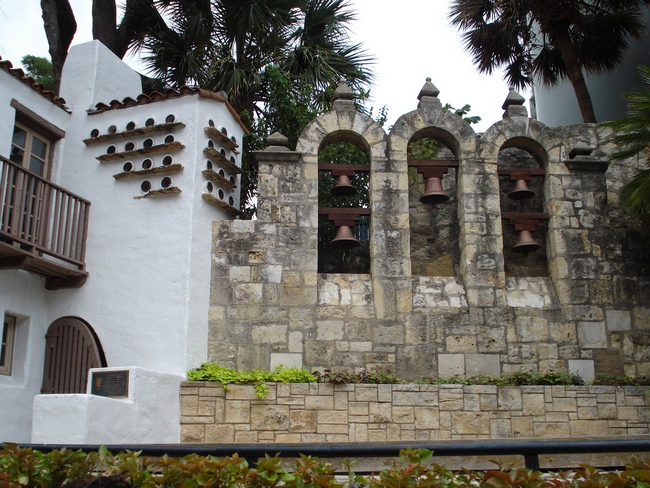 Bells at the outdoor Arneson River Theatre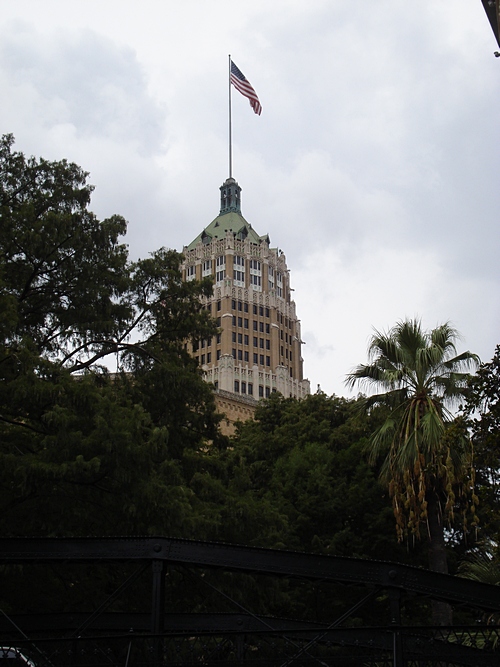 The Tower Life Building (it stands 403 feet!)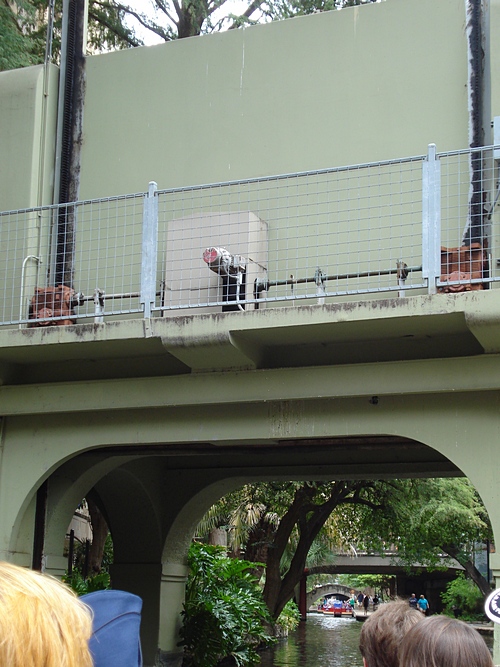 A flood gate (built in the early 1940s) to prevent the River Walk from flooding


St. Mary's Institute (later named St. Mary's College)
It was sold in 1967 and renovated into the La Posada Hotel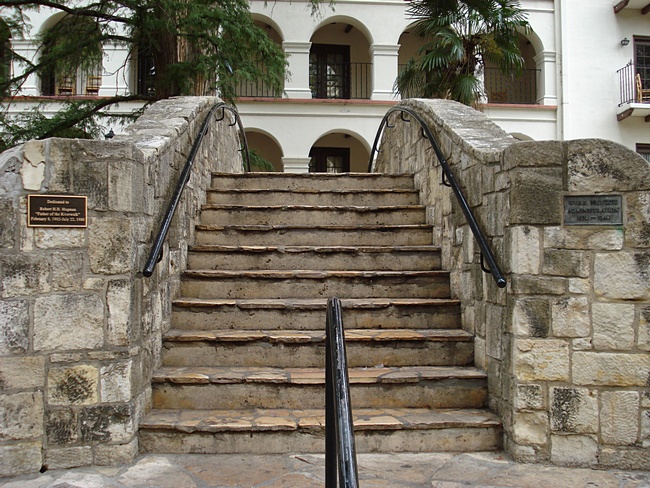 La Posada Hotel (in background)
Bronze plaque on bridge (left): "Dedicated to Robert H.H. Hugman, 'Father of the Riverwalk', February 8, 1902-July 22, 1980"
(Hugman was the city architect who was instrumental in developing the River Walk, which was completed in the early 1940s)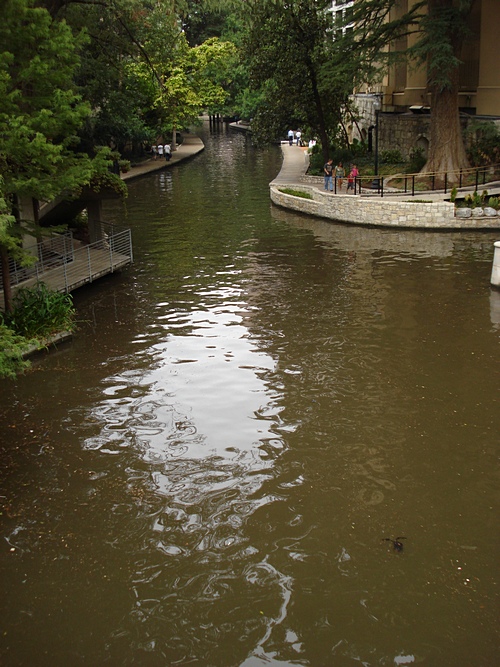 Somewhere along the River Walk
It's a wonderful place to go for a leisurely stroll!
Stay tuned for Part 2 (of course, they'll be lotsa photos).
River Walk during the holidays:
Five years ago (2008):
« « Battleship Missouri Memorial
|
San Antonio River Walk, Part 2 » »