St. Patrick's Day River Parade
This was last year's River Parade here in San Antonio…
Before I lived here, I only knew of two other cities that dyed their rivers green for St. Patrick's Day:  Chicago, and Savannah (Georgia).  I've never been to either cities, but they're on "my list".  And making it out there for a St. Patty's celebration would be awesome. So…..you can just imagine my excitement at finally seeing a green river last year.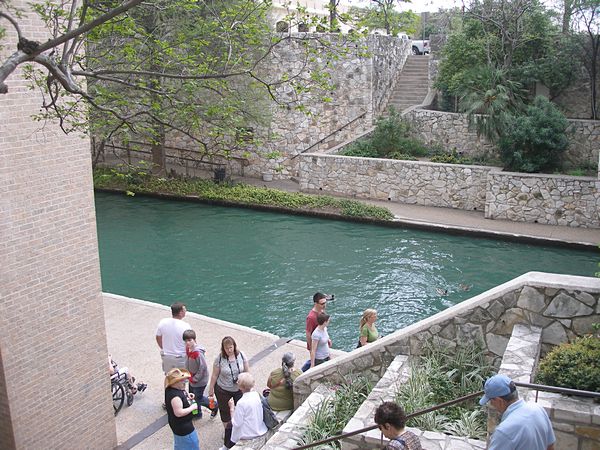 I literally gasped upon seeing this


People on their way to snag a spot to watch the Parade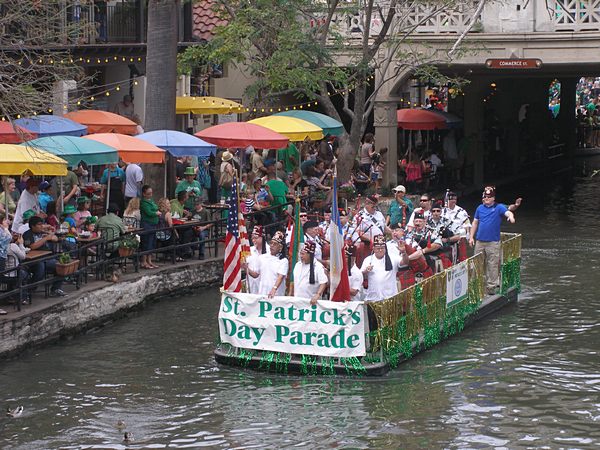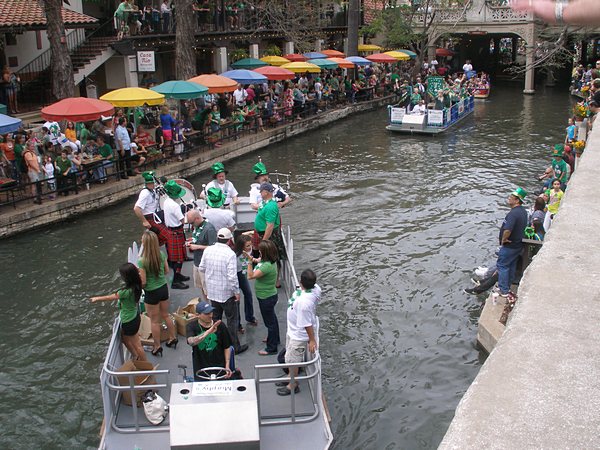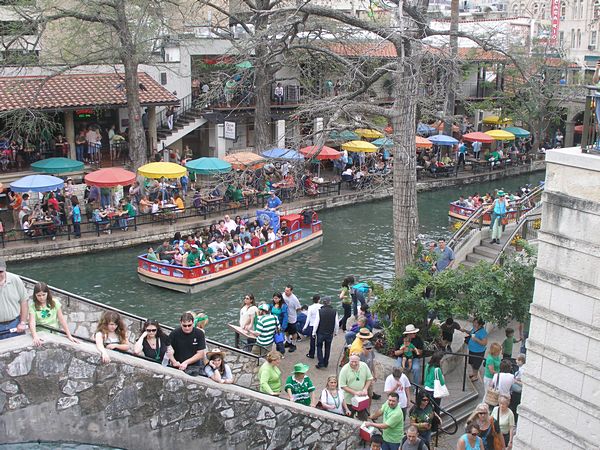 'Twas lotsa fun seeing folks dressed in green or in costumes
VIDEO CLIP:
Four years ago (2009):
« « Happy St. Patty's Day!
|
Alamo Heights bus stop » »