Albert Einstein Memorial
It's this genius' birthday today (March 14, 1879-April 18, 1955).
This memorial is nestled in a grove of trees in DC.  I'm actually surprised my then-beefcake and I found it.  We were on our way (by foot) to the Jefferson Memorial, having just seen the Vietnam Veterans Memorial when we noticed this memorial on our trusty map.  Don't let the photos fool you, this bronze Einstein is 12 feet tall and weighs 4 tons.  It's the perfect memorial to climb on.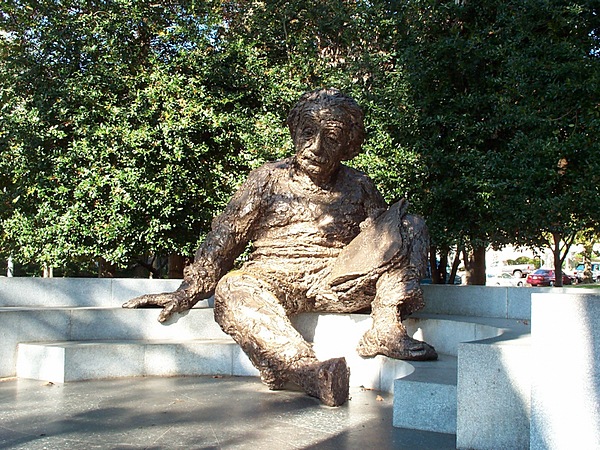 Must-see Washington D.C. attractions:
« « Wind turbines
|
Free Italian Ice at Rita's on March 20th » »