Red Fish Gallery
Whenever I hopped on the trolley in Memphis, I'd get a kick out of this store front (on Main Street) with all the red fishes.  I'd never gone inside, but just seeing the outside always brought a smile to my face.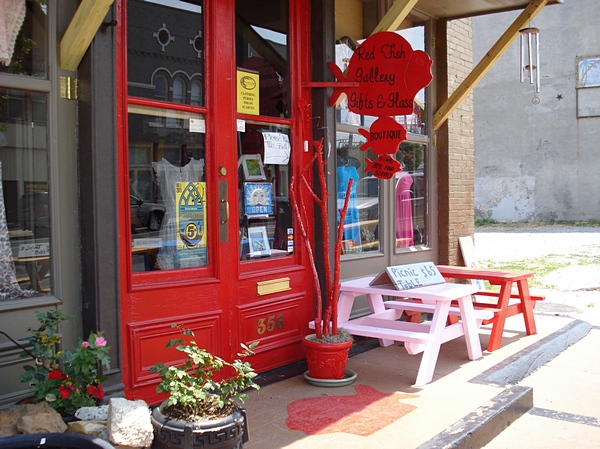 There are fishes on the sidewalk too
You're smiling now too, aren't you?
You may also enjoy:
« « Stax Museum
|
La Jolla Cove » »